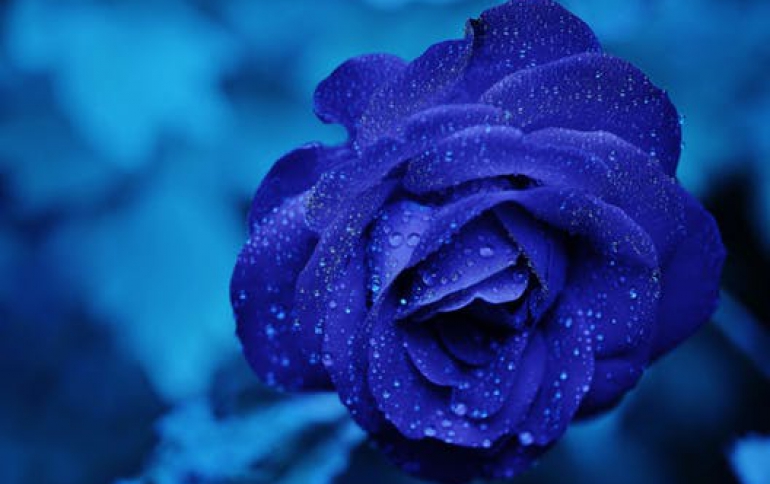 New Philips 19-inch LCD monitor with super-fast 8 ms response time
With a super-fast response time of only 8 ms the latest Philips 19-inch LCD monitor enhances razor-sharp motion display. The new 190P6 is the first 19-inch LCD monitor to achieve this breakthrough performance, which brings a faster and even more dynamic experience to professional and consumer PC owners alike who want to enjoy all kinds of multimedia content.

Next to the fast 8 ms response time, the new 190P6 also features Philips' latest LFDR (Light Frame Digital Reality) display enhancement technology. Especially benefiting business users, this new advance further enhances text legibility for even sharper, clearer text viewing. At the same time the new display features dynamic, automatic adjustment of monitor brightness, ensuring the best possible display under all lighting conditions without the need for any action by the user.

The combination of a fast 8 ms response time and the new LFDR technology in the 190P6 monitor further underlines Philips' technology-leading position, and offers even higher display performance for both professional users and consumers. The result is an enhanced PC experience, whatever type of content and applications that users prefer.

Also new on the 190P6 monitor is a built-in USB 2.0 hub which allows convenient desktop connection of all kinds of external USB devices to PCs with USB support. A USB cable is supplied with the monitor to allow instant connection.

Enhanced multimedia experience

For professional users designing or working with multimedia content, the even faster response of the 190P6 brings significant benefits to the working experience and enjoyment. The 190P6 also provides gamers, AV entertainment users and DVD hobbyists with a dynamic multimedia experience. Most of today's popular action games demand the highest possible speed and fast response. The 190P6 rules out distracting image ghosting or blurring, which means even more enjoyment and better scores for gamers.

Fast response time is critical for high quality display and multimedia enjoyment. In LCD monitors, response time means the time required for a liquid crystal pixel to go from white to black and back to white again. Today, most LCD monitors use active matrix technology, which means all pixels on the screen can turn on or off at the same time. When an active matrix LCD monitor turns all pixels on-screen on or off at the same time, and then turns all pixels off or on again simultaneously, this event is referred to as a 'frame'.

The response time in milliseconds indicates the speed of a liquid crystal pixel's transition. Dividing one second by the response time gives the frames per second rate. The 8 ms response time therefore means the monitor is capable of displaying 125 frames per second.

The frame rate – expressed in frames per second or FPS – is speed at which frames of an animation or moving picture are displayed. The frame rate varies inversely with the response time; a faster response time yields more frames per second. More frames displayed per second also deliver smoother moving picture quality.

Outstanding display performance

The fast response time and new LFDR technology are just two aspects of the outstanding display performance of the Philips 190P6. The 1280x1024 resolution SXGA TFT panel ensures pin-sharp display of all images, while sRGB ensures accurate color matching between images onscreen and images being printed out.

The sharp, high-resolution and flicker-free LCD display also delivers a more comfortable viewing experience for end-users spending long periods of time in front of their monitors. Comfort is further increased by the Super Ergo Base which is supplied with the 190P6 monitor. This provides screen height, tilt and swivel adjustments to enable every user to find the most comfortable viewing angle, and the screen can be pivoted between portrait and landscape options, allowing users to meet individual display needs.

SmartManage makes life easier for IT staff

The new 190P6 19-inch LCD monitor also has Philips' SmartManage feature which provides a valuable business productivity solution for enterprise IT managers in performing remote LCD display monitoring, management, security and user support over their networks. SmartManage virtually eliminates the need for busy IT personnel to trudge from department to department to compile monitor audit reports, adjust settings, verify the physical presence of display devices, communicate with monitor users and provide technical support. By conducting security checks, compiling data, implementing standard settings, transmitting instant messages and dealing with technical issues remotely over a corporate LAN, SmartManage saves enterprises manpower and money, reducing the total cost of ownership of LCD monitors.

The Philips 190P6 19-inch LCD monitor with 8 ms response time will be available from March 2005 onwards. Journalists should contact their local Philips media relations department for details of pricing and market availability.