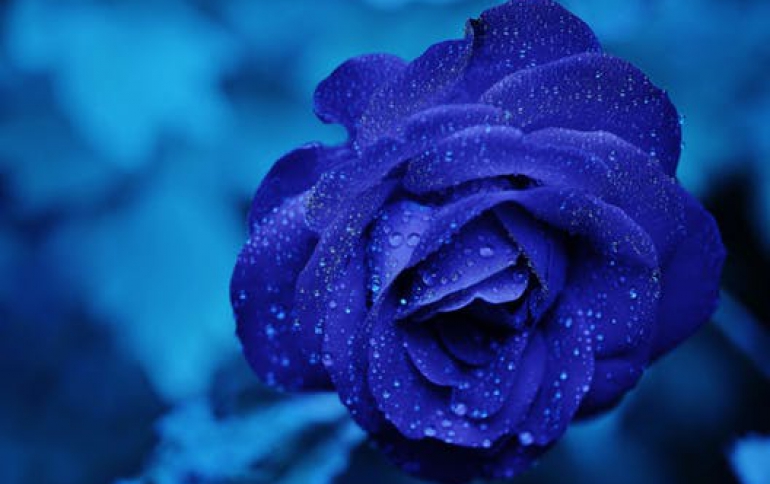 Nokia Introduces Three New Multimedia Mobiles
Nokia on Tuesday introduced three new phones and announced several cooperations aimed at further solidifying its leadership in the mobile multimedia industry. The devices join Nokia's N Series line which offer several different entertainment options in a single electronic device. Nokia says that it expects that the coverged device market will grow to 100 million units in 2006 and to exceed 250 million units in 2008. According to Canalys research, the converged device market reached 53 million units in 2005 with Nokia commanding more than 50 percent market share of that market.
Nokia also announced continued cooperation with Carl Zeiss and Adobe, as well as a new cooperation with Yahoo's photo sharing site, Flickr. The partnerships are intended to support these new handsets.
"Nokia Nseries brings mobility to those experiences which used to be linked to a place or a single purpose device," Nokia executive vice president and Multimedia general manager Anssi Vanjoki said in a statement. "Our goal is to make it easy for people to have their favorite experiences with them all the time."
Vanjoki added that Nokia has sold some 5 million N Series phones since their launch last year.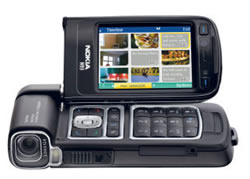 The new Nokia N93 seen on the picture above will double as a video camcorder that can be connected to the user's television screen. The phone has a 3.2-megapixel camera along with DVD-like video capture and video stabilization features as well as support for uploading photos to Yahoo's Flickr web site.
The functionality to upload the photos would be built in directly to the Image Gallery application of each device. No additional software would be needed, Nokia said and it will be featured in the three new models.
Adobe has announced support for the N93 and will provide a complete video editing solution. The standard sales pack of the device would include a copy of Adobe's Premiere Elements 2.0 and Photoshop Album Starter Edition 3.0, the company said.
The Nokia N73, on the left side of the picture above, can be used as a digital camera, and packs in stereo speakers with 3D sound. A 3.2-megapixel camera is included.
Finally, the Nokia N72, on the right side of the picture above, is the third new handset from the company. It will focus on digital music, with an integrated audio player and FM radio. Additionally, the phone will include a 2-megapixel camera.
The N72 will be available in June, and the N73 and N93 will be launching in July. Prices will range between €320 ($396) for the N72 to €550($681) for the N93. All phones will be released in Europe first, and no release dates for other markets were disclosed.