Nokia Lumia 900 And HTC Titan II Available For Purchase In The US
The Nokia Lumia 900 will be available for sale in the US from AT&T on April 8th at a price of $99.99. AT&T is already acepting pre-orders.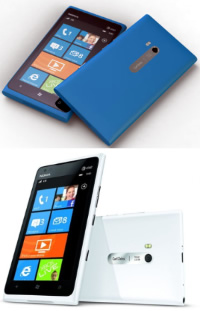 The Lumia 900 brings the first Windows Phone capable of utilizing AT&T's LTE Network.
The smartphone features a 4.3" AMOLED ClearBlack Display, an 8MP camera with Carl Zeiss optics,a wide aperture (F2.2) and wide-angle focal length (28mm) and the Windows Phone operating system.
In the United States, the Lumia 900 will be available in cyan blue and matte black on April 8 and the pair will be joined by a white version beginning April 22.
The phone is powered by a 1830 mAh battery and offers AT&T customers Nokia Drive, Nokia's ESPN sports hub (news, videos and scores), along with AT&T U-Verse Mobile, which allows AT&T U-Verse TV subscribers to schedule and manage their DVR and even watch TV shows while on the go.
AT&T has also confirmed to us that another Windows Phone, the HTC Titan II, will be hitting the carrier's U.S. stores on April 8th. HTC's flavor will retail for double the price of Nokia's new flagship, priced at $199.99, and has higher megapixel count, thanks to its 16MP backside-illuminated sensor with an f/2.6 AF lens in tow. It also includes a 1730mAh and a 4.7-inch screen.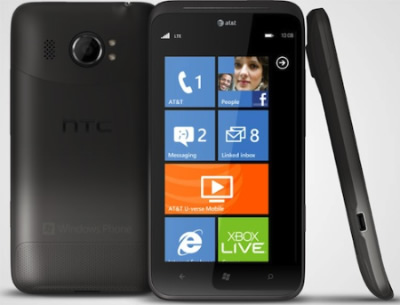 HTC will also release its flagship HTC One X smarthone in the U.S. the following weeks. The HTC One X sounds like a killer phone on paper-- Android 4.0 Ice Cream Sandwich, 4.7-inch HD screen, and an Nvidia Tegra 3 quad-core processor.
The phone allows users to snap pictures while watching videos or movies.
It will sell for $705 by Sprint. Note that the device has already been launched as the HTC One XL for AT&T users. However, it does not have a quad-core processor under its hood but offers LTE connectivity.
HTC One X will be also a tough competitor to the upcoming Samsung Galaxy S3 super smartphone.
Here is a look at the top features of HTC One X
- 4.7-inch Super-LCD 720p display with 1280 x 720pixels of resolution with Corning Gorilla Glass 2
- Android 4.0 Ice Cream Sandwich OS with HTC Sense 4.0 UI.
- A quad-core NVIDIA Tegra 3 processor clocked at 1.5GHz. - 1GB of DDR2 RAM.
- An 8-megapixel rear camera with f2.0 aperture, new image capture software, revamped HDR technology and integrated Instagram-like filters, BSI sensor.
- 1080p HD video recording capability, Slow motion recording capability at 60 frames per second.
- HTC ImageChip, chip exclusively dedicated to the camera system.
- An additional 1.3-megapixel front facing camera for forwarding 720p video chats.
- 32GB internal memory with no microSD card on board; 25GB of free Dropbox storage for two years.
- 4G LTE capability.
- NFC, DLNA, Bluetooth 4.0, Wi-Fi b/g/n, micro USB 2.0.
- 25GB free Dropbox storage also includes iCloud-like Sense features, auto-uploading photos.
- 1800mAh battery.
- Dimensions -- 134.4 x 69.9 x 9.3 mm
- Weight -- 130 grams
Samsung Galaxy S3 has not confirmed any release date. However, most rumours suggest that it would be released during the first half of the year.
Here is a feature roundup of the rumored Samsung Galaxy S3:
- 4.7-inch Super AMOLED Plus HD screen, with 1280 x 720 pixels of resolutions with a pixel density of 313 PPI.
- Android 4.0 Ice Cream Sandwich
- Touchwhiz 5.0 overlay
- 1.5GHz Quadcore Samsung Exynos CPU
- 12-megapixels with a 1080p video at 60 frames per second and video chatting with a front-facing 2 megapixel camera.
- 4G LTE connectivity
- 1 GB of internal memory and with an expandable memory option up to 32 GB
- USB 3.0 capability
- Dimensions -- 131 x 64 x 8 mm and weight around 125grams