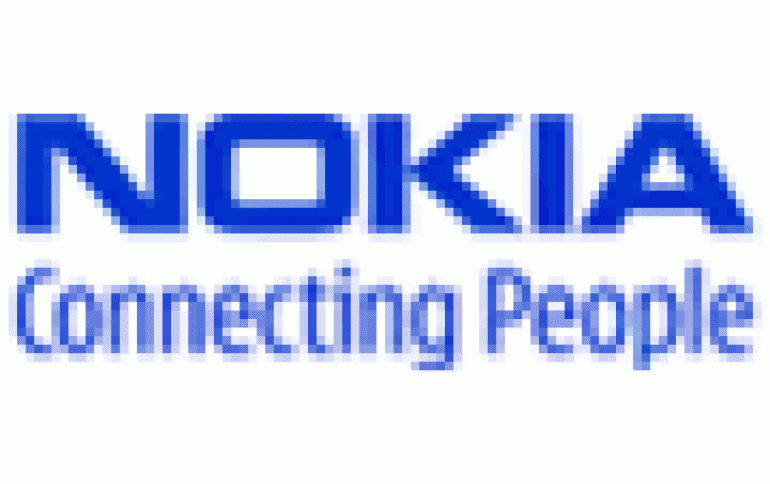 Nokia Unveils New Handsets
Finland's Nokia Oyj , the world's largest cellphone maker, on Monday unveiled five new mobile handsets, including a 3G camera phone and 2 CDMA phones, that should hit retail shelves this year. Nokia said the 3G phone, the 6151, comes with a 1.3 megapixel camera and is expected to retail in the July-September quarter for 240 euros ($303), excluding subsidies and taxes, making it Nokia's cheapest 3G model.

The CDMA phones, the 6275 and 2875 models, come with 2-megapixel and 1.3-megapixel cameras respectively and should reach stores in the fourth quarter.

The entry-level 1110i phone is set to sell for 45 euros, excluding taxes and subsidies, starting from the third quarter, while the mid-range 6080 camera phone is set to retail for 180 euros from the fourth quarter.

Including the new phones, which are all candy bar-shaped, Nokia has unveiled 23 new models this year. In the last few years, it has come out with roughly 40 new phones annually.

Nokia unveiled the new models at Nokia Connection, its annual event held in Singapore for operators, business partners and industry analysts to showcase new products and services.

The Finnish company also launched a 3G base station that allows operators to easily build 3G and high-speed packet access coverage for indoor hot-spots.

It will also supply high-speed downlink packet access (HSDPA) -- an upgraded version of 3G technology -- for Smart Communications Inc., the cellular unit of Philippine Long Distance Telephone Co. (PLDT) , the country's largest telecoms operator.

The solution will allow Smart to operate its network more cost-efficiently and offer customers data download rates of up to four times that of current 3G speeds.