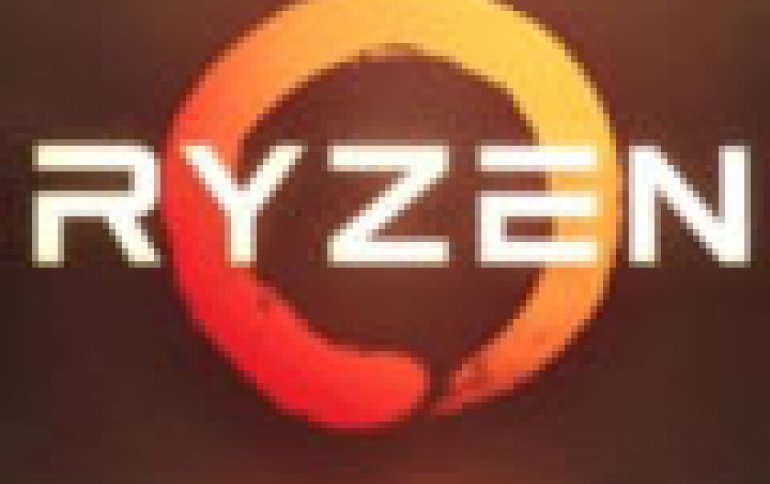 Optimizations Promise Up to 30 Percent Performance Uplift in Ashes of the Singularity DirectX 12 Benchmark With AMD Ryzen
AMD, working together with the teams at Stardock and Oxide Games have developed a new build (v2.11.x) of the "Ashes of the Singularity" game, which is now offering significant performance increases with systems based on the AMD Ryzen processor.
Ashes distinguished itself early on as a visionary new breed of PC game that plainly proved the potential of low-overhead APIs, and it continues today as an often-updated game that can be punishing even at 1080p. As a bonus, the benchmark capabilities built into Ashes of the Singularity produce a refreshingly candid level of detail.
Available today at Steam, the update offers up to a 30% performacne advantage over the previous version 2.10.25624 build, on a system based on an AMD Ryzen 7 1800X CPU: AMD Ryzen 7 1800X Processor, 2x8GB DDR4-2933 (15-17-17-35), GeForce GTX 1080 (378.92 driver), Gigabyte GA-AX370-Gaming, Windows 10 x64 build 1607, 1920x1080 resolution, high in-game quality preset.
As an additional layer of validation, AMD also tabulated some results for the CPU-Focused test. The CPU-focused test attempts to deemphasize the GPU and focus specifically on how well the processor is driving up game performance. A better result in this test positively correlates with the performance bottleneck being moved to the GPU where it belongs. Results for our optimizations were again notable, with the average performance of the AMD Ryzen 7 1800X jumping by 14.29%.
As a parting note on Ashes of the Singularity goodness, a new update (v2.20.x) will soon be releasing with some great new features: game replays, mod support, three new maps, and a huge number of balance tweaks.
Boosting minimum framerates in DOTA 2
As part of the 1080p optimization efforts for the AMD Ryzen processor, AMD also identified some fast changes that could be made within the code of the DOTA 12 game to increase minimum framerates. In fact, those changes are already live on Steam as of the March 20 update.
Many gamers know that an intense battle in DOTA 2 can be surprisingly demanding, even on powerful hardware. But DOTA has an interesting twist: competitive gamers often tell us that the minimum framerate is what matters more than anything in life or death situations. Keeping that minimum framerate high and steady keeps the game smooth and minimizes input latency.
The optimizations bring +15% greater minimum framerates on the AMD Ryzen 7 1800X processor, which lowers input latency by around 1.7ms.

BIOS updates
AMD has been also working on the AMD Generic Encapsulated Software Architecture (AGESA) for AMD Ryzen processors.
As a brief primer, the AGESA is responsible for initializing AMD x86-64 processors during boot time, acting as something of a "nucleus" for the BIOS updates you receive for your motherboard. Motherboard vendors take the baseline capabilities of our AGESA releases and build on that infrastructure to create the files you download and flash.
AMD will soon be distributing AGESA point release 1.0.0.4 to its motherboard partners. AMD expects BIOSes based on this AGESA to start hitting the public in early April, though specific dates will depend on the schedules and QA practices of your motherboard vendor.
BIOSes based on this new code will have four important improvements for you
AMD has educed DRAM latency by approximately 6ns. This can result in higher performance for latency-sensitive applications.
AMD resolved a condition where an unusual FMA3 code sequence could cause a system hang.
The company resolved the "overclock sleep bug" where an incorrect CPU frequency could be reported after resuming from S3 sleep.
AMD Ryzen Master no longer requires the High-Precision Event Timer (HPET).