PC3-12800 DDR3 Memory Roundup
3. About the OCZ PC3-12800 6GB kit (2GBx3)
The OCZ PC3-12800 triple-channel memory kit is qualified specifically for the Intel Core i7 processor / Intel X58 Express Chipset. Intel certified for the Core i7's triple channel mode, these new 3GB and 6GB kits promise to offer optimal performance via an ideal combination of low voltage requirements, speed, and latency. Developed for enthusiasts and early-adopters, the low voltage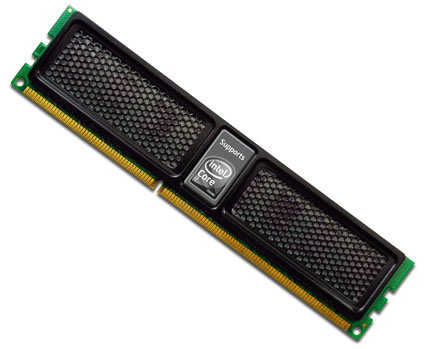 Designed to significantly increase performance levels of the entire platform, these modules feature Intel Extreme Memory Profiles (XMP). The new Extreme Memory Profile options on the new OCZ DDR3 modules allow the end user to select ultimate performance through a framework of predefined and validated optimizations of individual settings without the hassle of manually adjusting each parameter, so the timings, voltage, and speed boot automatically for maximum performance.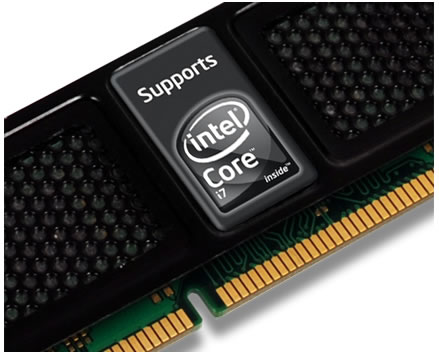 Each kit features a second enthusiast profile that enable the modules run at an even more aggressive balance of speed and timings.
OCZ's modules are 100% hand-tested for quality assurance and compatibility and feature propriety XTC (Xtreme Thermal Convection) heatspreaders for more effective heat dissipation.
- Features
Designed specifically for the Intel X58 chipset / Core i7
XMP Profile 1: 1600MHz 8-8-8-24 1.65*
XMP Profile 2: 1800MHz 9-9-9-28 1.65V*
Available 3GB and 6GB Triple Channel Optimized kits
Unbuffered
XTC Heatspreader**
Lifetime Warranty
1.65V EVP**
240 Pin DIMM
* Intel qualified specification ONLY for boards featuring the X58 chipset. All other boards will automatically boot the memory at 1066MHz.

**OCZ EVP (Extended Voltage Protection) is a feature that allows performance enthusiasts to use a VDIMM of 1.65V without invalidating their OCZ Lifetime Warranty.