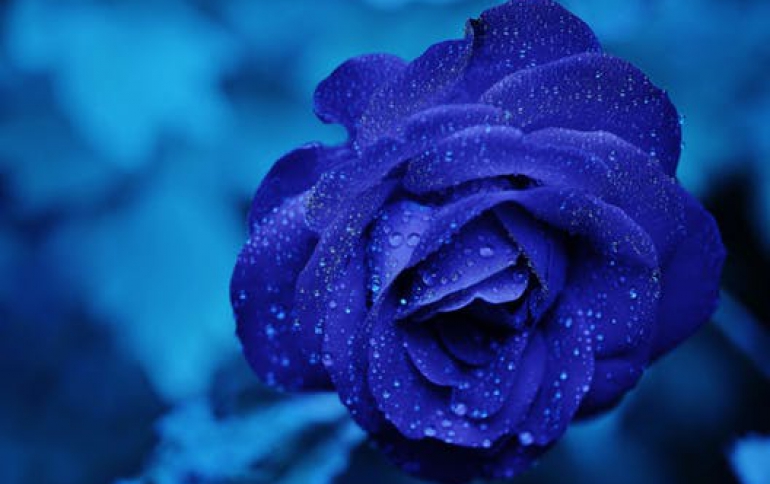 Pioneer Develops Telematics Platorm For Cars
Pioneer is further focusing in infotainment technologies for in-car environments by proposing a platform based on in-car beacon terminal units, mobile phones and cloud services to increase the number of connected vehicles. Pioneer's "Car Beacon Service Platform" is a telematics solution that fully utilizes the features of smartphones and a beacon terminal for automobiles
With a beacon terminal for automobiles supplied by Pioneer, this service platform makes it possible for service providers to confirm the driving status - such as when drivers get into their car, when they are driving, and when they get out of their car - and to provide appropriate services that utilize the various features of smartphones for these different situations.
Using this solution, service providers that offer automobile-related services can achieve an advanced level of communication by sending information adapted to the driving status and the conditions in which the car is being used.
Pioneer hopes that in the near future, service providers will be able to send out to drivers rich information concerning safety and reliability for the specific area through which they are driving, linking the beacon terminal and smartphones with cloud-based map data.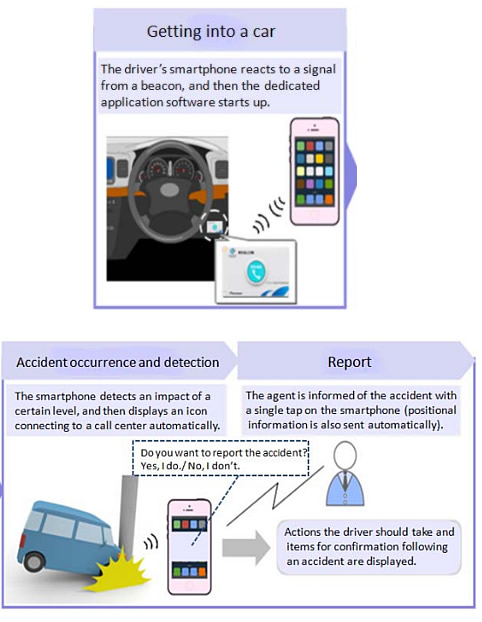 Pioneer's solution was adopted in the new automatic accident report support service for non-fleet (personal) automobile insurance policyholders (scheduled for launch in December 2015) announced on August 31, 2015 by Tokio Marine & Nichido Fire Insurance Co., Ltd.