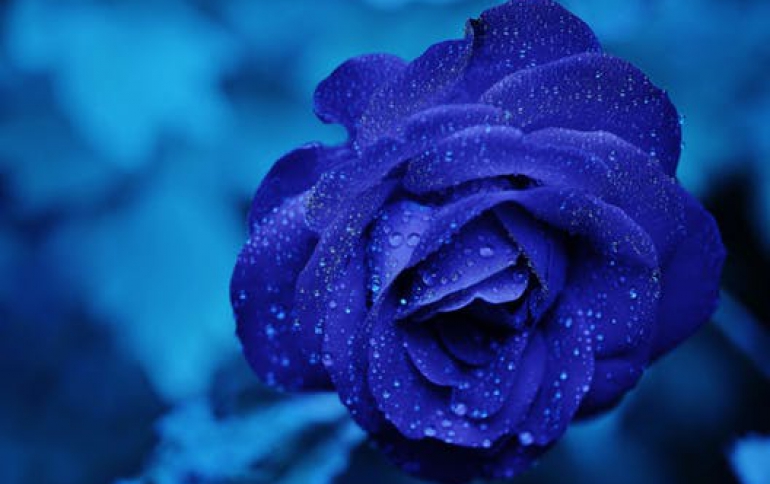 Pioneer Releases Dolby Atmos-Enabled Elite Speakers and SC Receivers
Pioneer Electronics (USA) brings a multi-dimensional audio to consumers with a new line of Dolby Atmos-enabled Andrew Jones-designed Elite speakers and Elite SC series home theater receivers that will be Dolby Atmos upgradable via a firmware update available by the end of the year.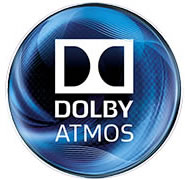 With Dolby Atmos, sound comes alive from all directions, including overhead.
Pioneer's lineup includes five new AV receivers. The 'top of the line' SC-LX88 (260 watts), SC-LX78 (250 watts) and SC-LX58 (240 watts) are 9-channel designs, while the SC-2024 (240 watts) and the SC-1224 (200 watts) have a 7-channel architecture.
These new high-end amplifiers are fully specced up for everything that HDMI 2.0 has to offer. They are ready for Ultra HD resolution 4K / 60p / 4:4:4 video, and are even able to upscale lower resolution video content up to 4K.
In order to achieve the best possible bass performance, all of the new AV receivers are equipped with dual subwoofer outputs and a new subwoofer EQ that is part of the Advanced MCACC (Multi-Channel Acoustic Calibration) System. Even more so, the SC-LX88, SC-LX78 and SC-LX58 feature MCACC Pro, which allows you to set the bass parameters independently for each subwoofer output.
Today's lossless audio formats, such as Dolby TrueHD and DTS-HD Master Audio, are fully supported by all of Pioneer's new AV receivers.
The SC-LX88, SC-LX78 and SC-LX58 can be enabled for Dolby Atmos playback through a firmware update later this summer.
The new SC-series also offer a network connection port and a wireless LAN converter. This way, the amplifiers can be used for internet radio (vTuner), Spotify Connect, and network streaming via DLNA and AirPlay. MHL for Android, HTC Connect, and Bluetooth (with aptX compatibility) are featured as well.
The AV receivers use high quality components such as the SABRE DAC stage and the Direct Energy HD amplifier. In addition, they support DSD/WAV/FLAC/AIFF/ALAC hi-res stereo audio files, as well as multichannel FLAC/WAV 5.0 and 5.1 24 bit/96 kHz.
The new models are equipped with AVNavigator: an interactive Installation and Operation Guide. This year, the AVNavigator software is built-in and accessible from a web browser – whether it runs on an iPad/iPhone/iPod touch, an Android device, or a PC or Mac.
Pioneer's iControlAV5 app enables simple, wireless control over the features and settings of the AV receivers. The app is freely available on the App Store or on Google Play.
Pioneer plans to start selling the Elite SCLX-85, SLXC-87 and SCLX-89 receivers this fall, priced at $1,600, $2,000 and $3,000, respectively.
For those looking to add Dolby Atmos speakers, coming soon to the Elite line will be the newly announced SP-EBS73-LR Elite Bookshelf Speakers, the SP-EC73 Elite Center Channel Speaker, SP-EFS73 Elite Floorstanding Speakers, and the SW-E10 Elite Subwoofer.
Each of the new speaker models includes a three-way design concept using 5.25-inch aluminum woofers, a 4-inch midrange, and a 1-inch soft dome tweeter. Both the bookshelf and the floorstanding speakers come with an additional 4-inch CST speaker that's integrated into the top of each enclosure. This is what makes the Dolby Atmos experience possible.
Designed for main- or rear-channel use, the SP-EBS73-LR bookshelf speakers have an upward-firing CST specifically designed for delivering Dolby Atmos height channel audio information. The SP-EFS73 floorstanding speakers can deliver big sound from a small footprint, using three 5-inch bass drivers and the upward-firing CST. That CST and bass driver is also in the SP-EC73 center channel, along with a front-mounted 5-inch passive radiator.
Last in the new speaker lineup is Pioneer's SW-E10 subwoofer, which has a 10-inch long-throw woofer with a 2-inch diameter high-power voice coil. Other features include a BASH amplifier that boasts 600 watts of peak power (300 watts RMS) and DSP processing.
Pioneer plans to start shipping all of the Elite Speakers later this summer. The SP-EBS73-LR Bookshelf Speakers will sell in pairs for $749. The SP-EFS73 Floorstanding Speaker, the SP-EC73 Center Channel Speaker and the SW-E10 Subwoofer will all be sold individually for $699, $399 and $599, repectively.