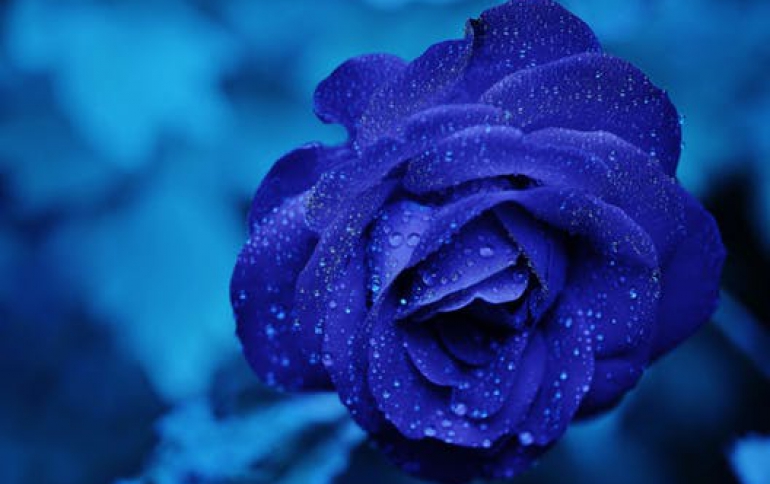 Pioneer Unveils Europe's First DVD Car Navigation System with Dynamic Navigation Functionality
Pioneer Europe launches its new DVD-based in- car navigation system for Europe. The AVIC-9DVD 'DVD CYBER NAVI' is the first European DVD navigation solution offering Dynamic Navigation and DVD-Video playback in a 1 DIN package. It also runs several times faster than conventional CD-ROM-based products, can be operated by voice, features unique route guidance viewing options and maps all of Europe on a single DVD disc1. "Pioneer has used the forum provided by IFA to underline its commitment to enhancing people's lifestyles through the application of digital technology. The AVIC-9DVD delivers against this objective. By providing a range of innovative features including voice recognition and pan-European routing with real-time traffic planning, the AVIC-9DVD will improve the driving experience. Furthermore, with its DVD Video and CD audio playback capabilities, drivers and passengers can take advantage of the latest advances in entertainment technology enabled by DVD," says Geert Verhoeven, new media product planning manager, Pioneer Europe NV, Car Electronics Division.

One of the unique features of the AVIC-9DVD is the provision of 'Dynamic Navigation'. This feature takes into account broadcasts from RDS-TMC2 when planning routes and displays all the TMC reported traffic events in the area on the map. The system calculates six routes as standard, including the fastest route (time priority), shortest route (distance priority) and alternative routes avoiding motorways . It can even be set up to avoid road toll routes or ferry connections and allows drivers to store up to 100 preferred destinations. Furthermore, with 550,000 points of interest including service stations and rest areas programmed into the system, drivers can plan their journeys to include breaks.

Should drivers leave the planned route, the system automatically detects the change and instantly calculates a new route to the set destination . The AVIC-9DVD maps the whole of Europe onto one disc ensuring that drivers do not need to change disc when crossing borders. With the speed improvements over CD-based systems journey plans are calculated in a matter of seconds.

Viewing options
The AVIC-9DVD provides drivers with a range of viewing options. A unique feature developed by Pioneer is the 'Driver's View' which presents a virtual reality view of the road ahead in a three-dimensional perspective to create what the driver sees through the windscreen. Other views are 'map mode,' where the vehicle is displayed as an icon on a map and two split screen displays, 'arrow/map mode' and 'map/arrow mode' incorporating 'iconised' arrows to provide a clear image of the direction to be taken and a map simultaneously. There is also a selectable auto-zoom function that automatically zooms in on intersections to allow drivers to gain additional detail if required. For driver safety, the vehicle is shown in the centre of the screen on all map displays.

User Interface
The AVIC-9DVD comes with an eight-language user interface as standard including English, German, French, Dutch, Italian , Spanish , Swedish and Danish. Users also have the option to select either a male or female voice to provide the voice guidance.

Voice recognition
To enable drivers to keep their hands on the wheel, voice recognition technology allows the driver to use his or her voice to route to registered points of interest, change the routing or use the international alphabet (Alpha, Bravo, Charlie …) to undertake a full alphabet address search. The unit can recognise six European languages English, German, French, Dutch, Italian and Spanish.
Locating destinations Devised to ensure that users can quickly and easily locate their chosen destination, searching can be conducted on a variety of options including destination address, postcode and 550,000 points of interest (POI). Simplified menus with clearly allocated main- and sub-tasks ensure that searches can be completed with the minimum of keystrokes. An automatic online help function is included, which becomes activated if no information is input for several seconds during the programming of a route. Details can be entered via voice instructions or an Infra-Red remote control. The remote enables users to type addresses on a key pad similar to that used on GSM phones. In addition, users can exchange details in their personal address book with other Pioneer DVD Cyber Navi users by copying them onto a PC card.
Precise positioning
A unique 3D 'gyro sensor' provides precise location positioning through a sensor measuring height, speed and direction. It acts as an inclinometer, sensing and correcting distance measurement errors due to road slopes. Conventional position sensors often assume that the vehicle is located on a horizontal plane and may therefore be prone to error in mountainous areas.

DVD playback
By inserting a video disk into AVIC-9DVD, the DVD Cyber NAVI system becomes a audio/video system . Further system expansion is possible through integrating the system with other Pioneer AV system components.
Flexible installation
Pioneer's DVD CYBER NAVI is extremely compact and offers flexible installation options. It fits a standard 1-DIN slot or can be mounted in the boot or under the seats for example. Users can select from a range of high quality display options including the AVX-P7300DVD, AVX-P7300, AVX-P7000CD in-dash motorised screens which retract when not in use or the AVD-W6010, a one-touch detachable screen that is mounted on the dashboard. All the screens are treated with an anti-glare coating to suppress glare and diffuse external light.