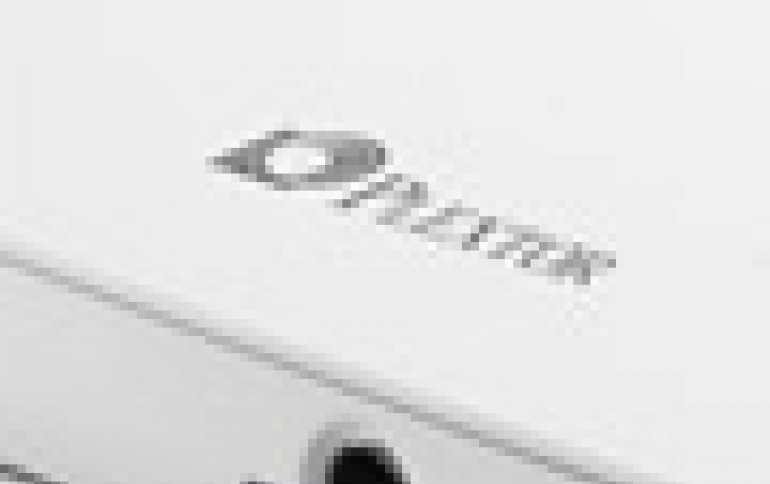 Plextor Announces PLEXEASY DVD Burner for PC-Free Backup
Plextor plans to differentiate its ODD portfolio by offering a stand-alone optical storage device under the name of PlexEasy (PX-650US). With the PlexEasy, Plextor wants to target a new audience that is less familiar with PC but have a need to make backups of their data. The PlexEasy is a compact 8x DVD writer that can be used without a PC. A built-in SD card reader and USB port allows end users to make direct backups from data that is stored on SD Cards or on digital devices like tablets, smart phones, hard disks, flash drives, camcorders, and digital cameras.
PlexEasy supports mass storage devices and the Picture Transfer Protocol (PTP), an image transfer technology integrated into many models of cameras and smartphones. For users, this means that PlexEasy can be used for burning photos directly from a camera (point-and-shoot or DSLR) or smartphone (iOS, Android, Blackberry etc.). The drive?s compatibility with mass storage devices enables the connection of MP3 players, flash drives, and external hard disks. Users are able to transfer videos, music, or other data from a device to DVD or from an SD card to an external storage device.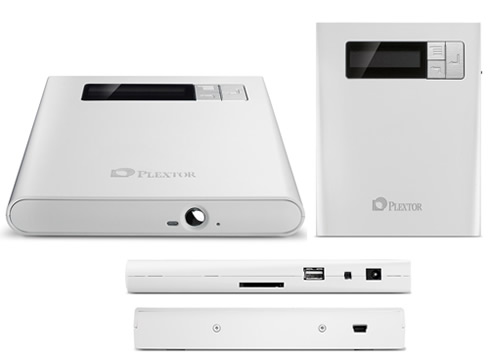 The drive is controlled directly by buttons located on the top and users can check the status of their operations through a LCD screen. PlexEasy can also be connected to a PC or notebook, offering the full functionality of an external DVD burner, with 8x writing speed and support for all types of CDs and DVDs. In standalone mode, the device is powered with a 5V /2A AC/DC adapter. To use it a standard external ODD device to their notebook all users need to do is connect it with the USB Y-cable that is shipped with the drive. The drive will draw its power from the USB ports of your PC.
Plextor will offer 2 years of 'Fast Warranty Service' in the EU, Norway and Switzerland for the PlexEasy (and 1 year carry-in in other countries). The Plextor PlexEasy's (PX-650US) European launch is set in the first quarter of 2012.