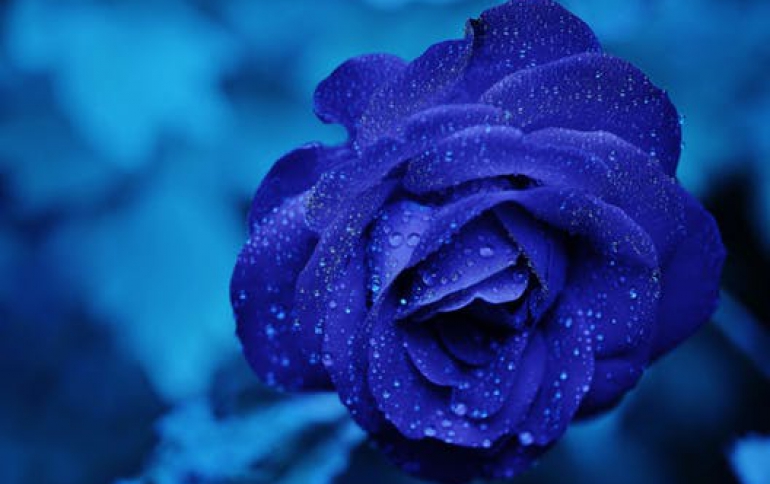 Promise at Computex 2005
Promise Technology displays its new proposals for serial ATA (SATA) RAID storage at Computex 2005 in Taipei. The technology demonstrations span a wide swath with a full product line of SATA three Gigabit per second (3Gb/s) external storage arrays, RAID controllers, and host bus adapters (HBA), with a sneak peek of a new generation of storage solutions designed for enterprise IP and Fibre Channel (FC) SAN requirements.
"As the premier supplier of server-based and external SATA RAID storage, Promise is demonstrating that SATA 3Gb/s stands ready to benefit storage users today," said Suresh Panikar, vice president of worldwide channel sales and marketing, Promise Technology, Inc.
The focal point for all demonstrations will be support for and exploitation of SATA II solutions that include SuperTrak EX8350 for intensive- storage applications, as well as the FastTrak SX4300/8300, opening the world of professional RAID 5 performance and data protection and combines it with cost-effective Serial ATA (SATA) 3Gb/s drives. All those products feature multitude of technology advancements such as 3Gb/s speed, Native Command Queuing (NCQ), staggered spin-up, drive hot swap and disk activity LED headers support.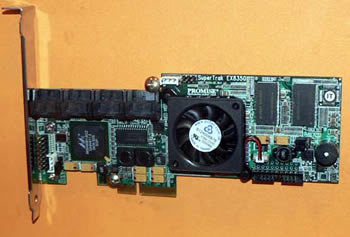 Promise is working closely with leading HBA vendors Alacritech and QLogic, server motherboard vendor Tyan, and hard drive vendors Fujitsu, Hitachi, Maxtor, Samsung, and Seagate to offer seamless support and interoperability with the Promise SATA 3Gb/s line of RAID controllers and storage arrays.
Products from Promise shown below:
- SATA 3Gb/s RAID 5 HBAs
- FastTrak TX2300/TX4300: 2 to 4 prots SATA 3Gb/s drives to PCI
- FastTrak SX4300 & FastTrak SX8300: 4to 8 SATA 3Gb/s to PCI-X
- SuperTrak EX8350: 4 to 8 SATA 3Gb/s to PCI-Express
- VTrak M-Class storage system
- M200i/M300i/M500i: 8-bay (2U) , 12-bay (2U), and15-bay (3U) systems, supporting dual-port iSCSI interface.
- M200f/M300f/M500f: 8-bay (2U) , 12-bay (2U), and15-bay (3U) systems, supporting dual-port Fibre Channel interface.
Industry leading RAID 6 technology
Support more than 2 drives simultaneous disk failures with Promise Own-IP