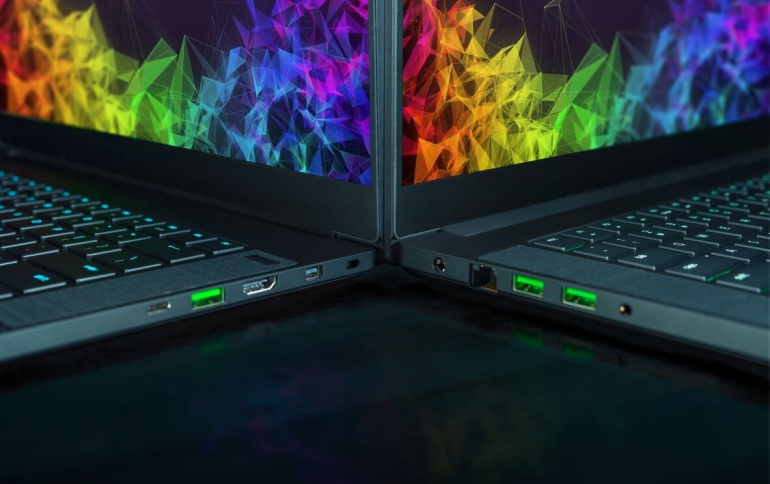 Razer is Expanding the Razer Blade 15 Lineup
Razer announced a new base model, as well as a limited edition of its bestselling Razer Blade 15 gaming laptop.
The new Razer Blade 15 base model includes a dual storage configuration with a m.2 SSD + 2.5-inch HDD. Users looking for even more storage will be able to upgrade both storage components.
This model of the Razer Blade 15 offers a new single-zone RGB keyboard that supports full key backlighting Powered by Razer Chroma. The 0.78-inch thin chassis accommodates a Gigabit Ethernet port, while allowing for a bespoke heat pipe thermal management system.
The laptop has the Razer CNC aluminum chassis, an NVIDIA GeForce GTX 1060 Max-Q design graphics card, an 8th Gen Intel Core i7-8750H 6 core processor, 16 GB of upgradable system memory, and a 15.6-inch thin bezel Full HD (1920 x 1080) 60 Hz refresh rate display, starting at US$1,599.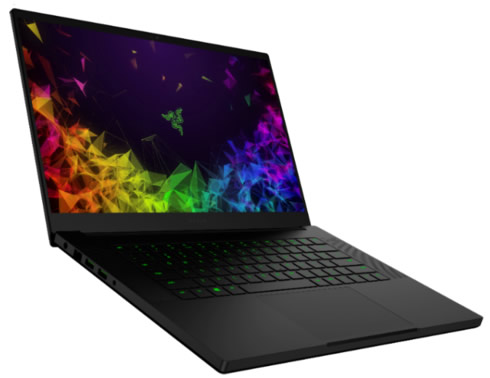 The Razer Blade 15 base model configurations will be available for purchase on October 10, 2018 in the US, Canada and China from Razer.com and select retailers. It will become available in several European and Asia-Pacific countries in November 2018 from Razer.com and select retailers.
The Razer Blade 15 Mercury White Edition will come in a matte white finish with black USB ports and a non-illuminated, tone-on-tone Razer logo. The Razer Blade line traditionally offered a matte black finish, green USB ports and an illuminated green Razer logo.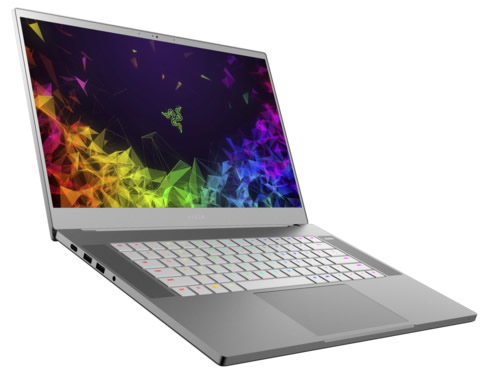 Powered by 8th gen Intel Core i7 processors and NVIDIA GeForce GTX 1060 or 1070 Max-Q design graphics, you can go head to head with the competition at esports tournaments with sheer gaming prowess on tap.
Limited quantities will be available for purchase in Q4 2018 as an exclusive direct from Razer in the US and Canada, and at selected retailers in China.
ABOUT THE RAZER BLADE 15 MERCURY WHITE LIMITED EDITION
Specifications:
8th Gen Intel Core i7-8750H Processor (6 Cores / 12 Threads, 2.2 GHz / 4.1 GHz)
15.6-inch Full HD 144 Hz (1920 x 1080), 100% sRGB, matte screen w/ 4.9 mm bezel, factory calibrated

NVIDIA GeForce GTX 1060 Max-Q design (6 GB GDDR5 VRAM, Optimus Technology) OR
NVIDIA GeForce GTX 1070 Max-Q design (8 GB GDDR5 VRAM, Optimus Technology)
16 GB Dual-Channel system memory (DDR4, 2667 MHz), 32 GB maximum support
512 GB PCIe SSD, 2 TB maximum support
Windows 10 (64-bit)
Intel Wireless-AC 9260 (802.11a/b/g/n/ac) and Bluetooth 5
Thunderbolt 3 (USB-C) x 1
USB 3.1 port x 3 (SuperSpeed)
Mini Display Port 1.4
Per key RGB Powered by Razer Chroma anti-ghosting keyboard
Glass touchpad (Microsoft Precision Touchpad)
Razer Synapse 3 compatible
HDMI 2.0b audio and video output
Built-in front firing stereo speakers
3.5 mm headphone/microphone combo port
Built-in webcam (1 MP/720p) with array microphone
Intel Platform Trust Technology (Intel PTT) security embedded
Built-in 80 Wh rechargeable lithium-ion polymer battery, NVIDIA Optimus support (up to 6 hours)

[GeForce GTX 1060] 0.66 in. / 16.8 mm (Height) x 13.98 in. / 355 mm (Width) x 9.25 in. / 235 mm (Depth)
[GeForce GTX 1070] 0.68 in. / 17.3 mm (Height) x 13.98 in. / 355 mm (Width) x 9.25 in. / 235 mm (Depth)
Approximately 4.56 lbs. / 2.07 kg
Compact 200 W/230 W power adapter
Price:
Full HD 144 Hz with NVIDIA GeForce GTX 1060 Max-Q design and 512GB SSD - $2,199
Full HD 144 Hz with NVIDIA GeForce GTX 1070 Max-Q design and 512GB SSD - $2,599
ABOUT THE RAZER BLADE 15 BASE MODEL
Specifications:
8th Gen Intel Core i7-8750H processor, 6 Cores / 12 Threads, 2.2 GHz/4.1 GHz (Base/Max Turbo), 9 MB Cache
15.6-in. Full HD 60 Hz (1920 x 1080), 100% sRGB, matte screen w/ 4.9 mm bezel, factory calibrated
NVIDIA GeForce GTX 1060 Max-Q design (6 GB GDDR5 VRAM, Optimus Technology)
16 GB Dual-Channel system memory (DDR4, 2667 MHz), 32 GB maximum support
Storage Options, expandable (1x m.2, 1x 2.5-inch)
128 GB SSD (SATA-III) + 1 TB HDD (5400 rpm)
256 GB SSD (NVMe PCIe 3.0 x4) + 2 TB HDD (5400 rpm)
Windows 10 Home (64-bit)
Gigabit Ethernet
Intel Wireless-AC 9260 (IEEE 802.11a/b/g/n/ac, and Bluetooth 5 connectivity)
Mobile Intel HM370 Chipset
Thunderbolt 3 (USB-C)
3x USB 3.1
Mini DisplayPort 1.4
Full key, single-zone RGB Powered by Razer Chroma anti-ghosting keyboard
Glass touchpad (Microsoft Precision Touchpad)
Razer Synapse 3 compatible
HDMI 2.0 audio and video output
Built-in front firing stereo speakers
3.5 mm headphone/microphone combo port
Built-in webcam (1 MP / 720p) with array microphone
Intel Platform Trust Technology (Intel PTT) security embedded
Built-in 65 Wh rechargeable lithium-ion polymer battery, NVIDIA Optimus support (up to 6 hours)
Kensington Security Slot
0.78 in. / 19.9 mm (Height) x 13.98 in. / 355 mm (Width) x 9.25 in. / 235 mm (Depth)
Approximately 4.48 lbs. / 2.03 kg
Compact 180 W power adapter
Price:
Full HD 60Hz with NVIDIA GeForce GTX 1060 Max-Q design and 128 GB SSD + 1 TB HDD - $1,599
Full HD 60Hz with NVIDIA GeForce GTX 1060 Max-Q design and 256 GB SSD + 2 TB HDD - $1,799