Razer Seiren Emote Microphone Features Interactive Emoticons for Streamers
Razer today introduced the Seiren Emote, a professional-grade streaming microphone featuring an emoticon display.
The Razer Seiren Emote synchronizes the emoticons displayed on the microphone to on-stream events, allowing streamers to engage with their audience in a new way.
At the heart of the Seiren Emote is an 8-bit Emoticon LED display powered by Razer's Emote Engine. The Emote Engine synchronizes emoticon responses to on-stream audience interaction like alerts, chat messages, follows, donations and more. Streamers are free to express themselves and entertain in their own way through hundreds of presets or customizable emoticons that they can add or design themselves.
At launch, Seiren Emote users can choose from more than 100 static or animated preset emoticons, or upload their own static or animated 8-bit images via an editor in the Razer Streamer Companion App.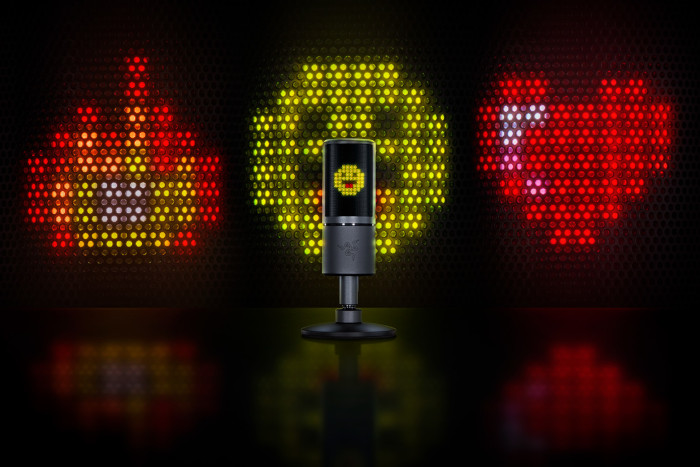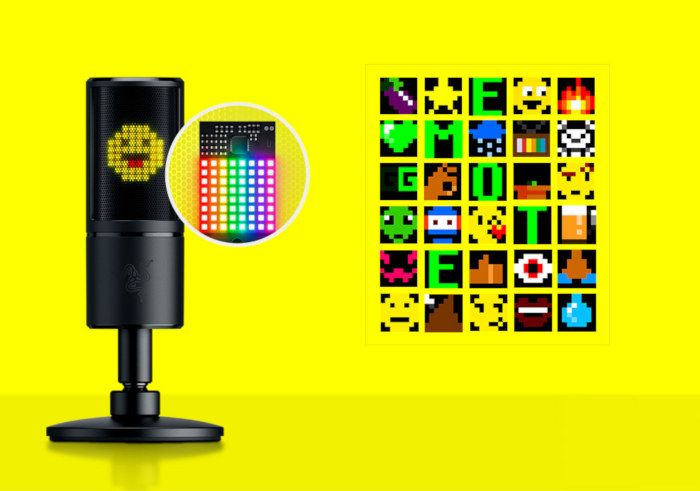 The Razer Streamer Companion App sets up the interactive emoticons on the Seiren Emote's 8×8 grid display. In the app, users will find an emoticon editor, an emoticon library to save their designs, and controls to set up and manage emoticon stream triggers. Users can select which emoticon will be displayed based on what action is triggered.
The Seiren Emote utilizes a hyper-cardioid pickup pattern that captures the subtle nuances in voice, while eliminating any background noise. The hyper-cardioid pick up pattern is a tighter more focused pattern compared to the regular cardioid pattern for greater reduction in background noise. To protect against unwanted noise, the Seiren Emote also features a built-in shock mount. In addition, the Seiren Emote features an interchangeable gooseneck that extends the microphone's height, making it flexible enough to be placed in the best position possible to display its emoticon display.
The microphone is available for $179.99.