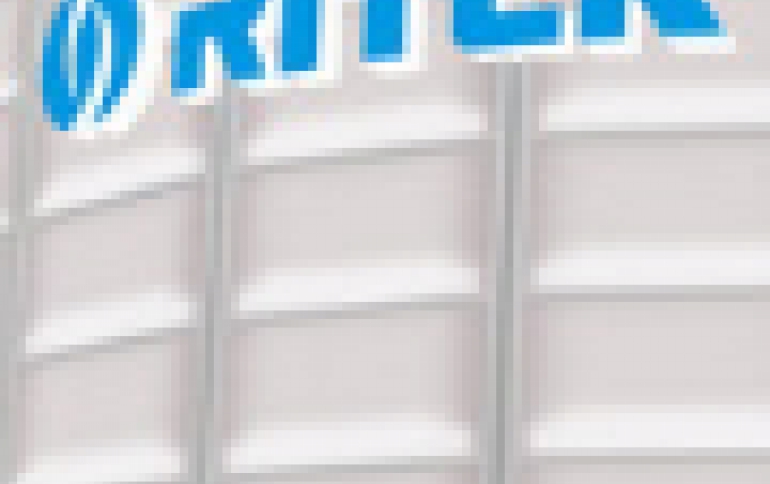 RITEK To Showcase BDXL Blu-Ray Discs in Computex
RITEK will showcase its complete series of Blu-ray discs at Computex, Taipei, from June 5th through June 9th. RITEK offers BDXL Blu-ray discs with multi-layers and 100GB capacity, to accommodate the needs for 3D Digital TV and Blu-ray hardware and software. Also, RITEK will present a series of USB3.0 storage products and high-speed memory cards.

According to data from Photonics Industry & Technology Development Association (PIDA), the global demand for Blu-ray discs totaled 210 million units in 2011 and is expected to reach 400 million in 2012.

RITEK has implementd the Phase Transition Mastering (PTM) technology for its new Blu-ray discs.

Designed by the optoelectronics division of Industrial Technology Research Institute, the phase transition mastering (PTM) technology for BD-Rs involves triple-layers coated on glass comprising a silicon layer, a inorganic photoresist layer, and a typical organic photoresist layer. Silicon layer is an integral part of light absorption in increasing the absorbed energy of the laser beam and an inorganic photoresist material, instead of traditional organic photoresist material used as the active layer for laser lithography. Moreover, an organic photoresist layer is formed on the top of the inorganic photoresist layer to prevent damage from the developing process, ensuring that the PTM stamper has a smooth surface.

The new technology is expcted to help RITEK speed up its ramp-up and cost control in the high-end Blu-ray products.

RITEK is only the only optical disc manufacturer in Taiwan receiving government support.

In addition to premier Blu-ray products, RITEK will also present 50GB BD-R DL (dual layers) and 25GB BD-R (single layer) at Computex. RITEK's Blu-ray discs feature a hard coating for resistance to scratches, finger-prints or dirt. RITEK also offers printable Blu-ray discs.

RITEK will also showcase high-speed memory cards, such as 800X CF and UHS-1 SDXC, along with a compact pen drive and portable USB3.0 hard drive.

In addition, RITEK will display green products such as energy-efficient LED panel light and flexible solar module. RiTdisplay, a member of RITEK group will also introduce its AMOLED display products.