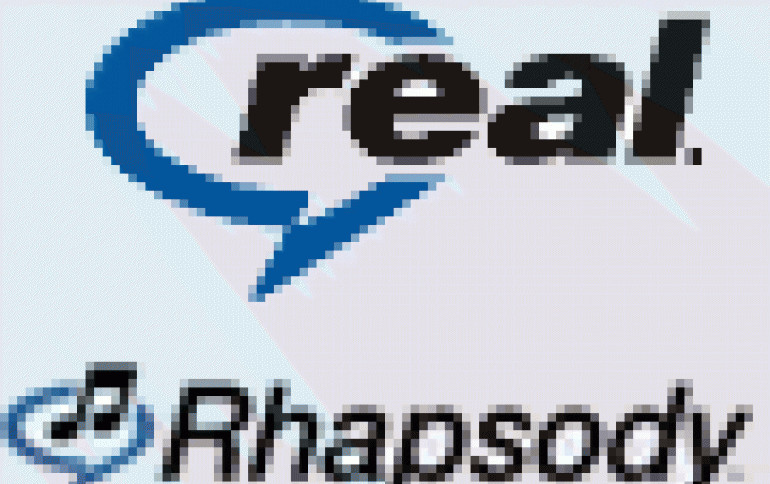 Rivals Seek to Imitate iPod-iTunes Success
Several rivals of Apple plan digital music devices to work closely with their own online music services, just as Apple's iPods and iTunes do. RealNetworks on Monday announced a deal with SanDisk to sell a digital music device that is designed to work with RealNetworks' online music service, Rhapsody.

The Rhapsody DNA is a new platform that enables device makers to deliver a seamless Rhapsody experience to consumers via a broad range of portable, mobile, and in-home devices. Real is also teaming with SanDisk to integrate Rhapsody DNA into Sansa MP3 players this fall in the United States.

The Sandisk e200s with the special Rhapsody DNA platform will come equipped with nearly 32 hours of pre-loaded music from hundreds of the world's most popular artists on EMI Recorded Music, SONYBMG Music Entertainment, Universal Music Group, and Warner Music Group, as well as leading independent labels.

The players also include unique capabilities, such as automatically updating with new music based on a consumer's personal tastes and historical music preferences.

Although Rhapsody DNA can operate on devices that are compatible with ? and include ? Microsoft's PlaysforSure platform, Rhapsody DNA does not depend on Microsoft technology in any way.

Apple's move follows one by Microsoft, which will release a digital music player this holiday season that will be coupled with its own online music service, the paper said.

Korea's Samsung Electronics Co. is working on a similar plan, accoring to a Wall Journal report.

The deals are an effort by Apple competitors to improve coordination between online song sellers and digital-device makers.

Many consumers have been frustrated by hardware and software glitches when they try to download songs sold by one company onto a gadget made by another, the Journal reported.

The iTunes Store and iPods, by contrast, have long worked smoothly because they were both designed by one company, Apple, to operate together.