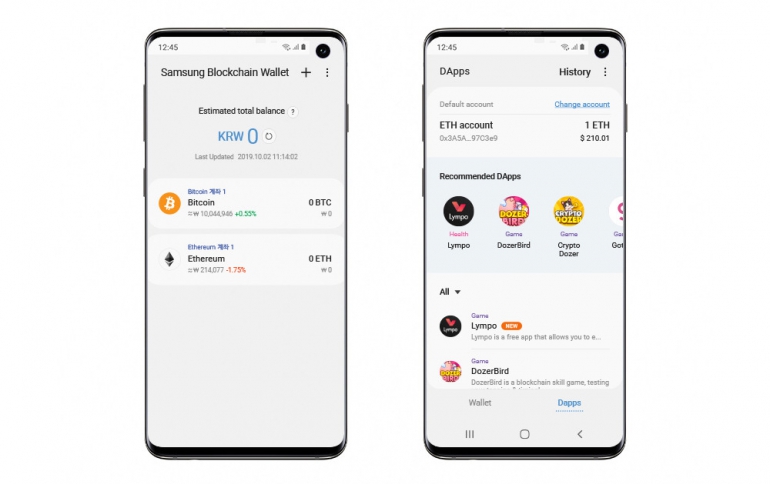 Samsung Announces the Blockchain Platform SDK For Developers
Samsung announced at SDC19 the Samsung Blockchain Platform SDK, a solution designed to tackle two of the biggest obstacles in expanding the decentralized app (DApp) ecosystem: security and the complexity of building a mobile-compatible DApp.
Blockchain has been the buzzword of the tech and finance industry over the last few years and is poised to evolve even further as it continues to hold much promise. Its main benefits stem from decentralization and transparency. By distributing data across many computers rather than a centralized server, no single authority has control over the information, making it more fair, secure, and transparent. For these reasons, blockchain has promising potential across a variety of industries including finance, medicine, real estate, and entertainment.
From cryptocurrency wallets to DApps, Samsung has been building a variety of blockchain-powered services, as it sees an opportunity to capitalize on that potential. However, one of the major obstacles of taking blockchain mobile is that, in the current environment, the majority of blockchain applications are PC or web based. The main reason for this is security.
Access to a blockchain requires both a public and private key, or cryptic strings of characters that are near impossible to simply guess by luck. This is both the strength and weakness of blockchain technology: although it is impossible to access data in a blockchain without the right key, the key is all a hacker needs to access your data. Rather than waste time guessing keys, hackers simply try to steal them at the most vulnerable point in the system – your personal computer or mobile device.
Anytime blockchain keys are entered, displayed, or stored unencrypted on such devices, they are susceptible to the prying eyes of a hacker. Additionally, mobile DApps built for blockchain typically store private keys in their internal data storage, making them vulnerable to hacks.
Samsung is tackling some of these issues and pushing the envelope of mobile blockchain solutions.
Earlier in the year, the company announced the Samsung Blockchain Wallet App, along with the blockchain-enabled flagship Galaxy S10. The main purpose of the wallet is to allow users to make transactions in cryptocurrencies and access DApps on their smartphones. This is all made possible through Samsung Blockchain Keystore.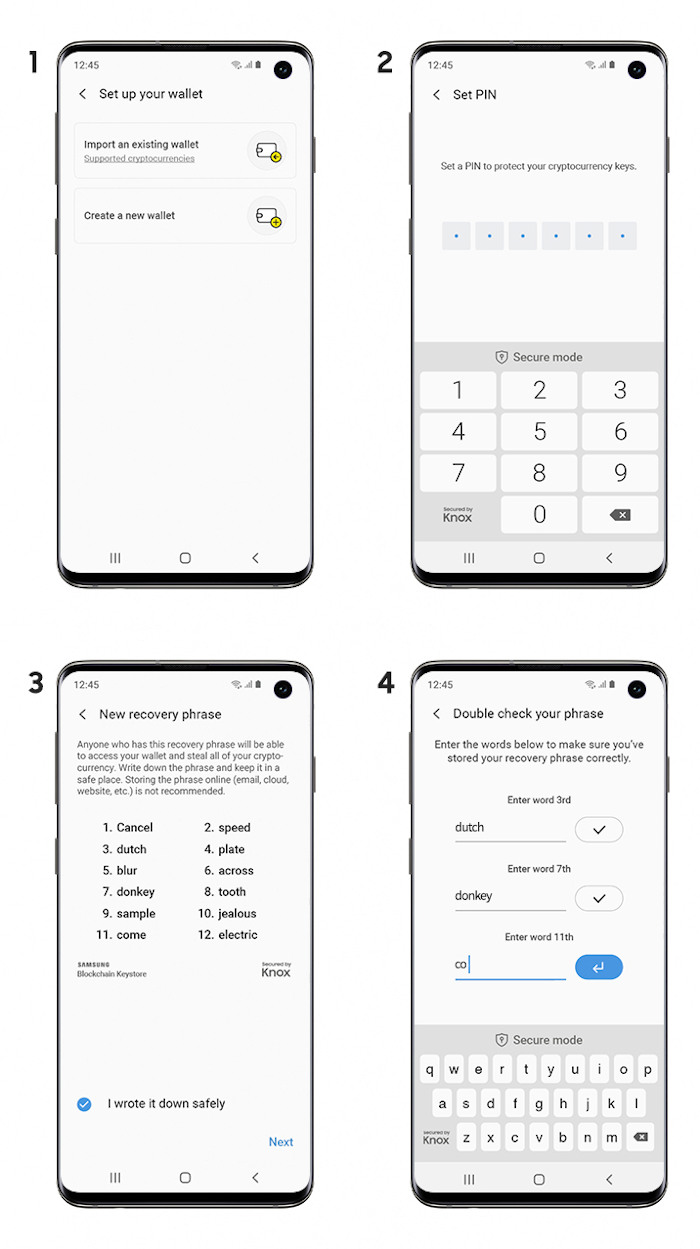 Samsung Blockchain Keystore is a critical part of Samsung's blockchain initiative. It allows security-conscious users to treat their phone like a cold wallet, storing their private information in a dedicated secure zone with the additional protection of Samsung Knox and TEE.
Samsung has also given DApp developers access to the Samsung Blockchain Keystore through the Samsung Blockchain Keystore SDK, allowing them to integrate the Samsung Blockchain Keystore into their DApps and provide secure private key authentication. Samsung's push into blockchain is expanding even further with the Samsung Blockchain Platform SDK.

The Samsung Blockchain Platform SDK not only allows DApps, many of which are web based, the ability to integrate their apps into a mobile space, it is also attractive for legacy apps that want to integrate blockchain features, such as enabling payment with cryptocurrency.
A dedicated mobile DApp browser is kicking down the mobile door for developers, allowing web-based blockchain applications to work on mobile with a simple SDK integration. Users will no longer need access to a desktop or laptop to make cryptocurrency payments since they will be able to use the applications right from their phones.
Support for legacy applications means developers can incorporate blockchain into any existing app. This ultimately allows users to make payments in cryptocurrency in their favorite applications – whether it's buying a coffee, purchasing in-game items, or subscribing to app services.
Perhaps most importantly, the Samsung Blockchain Platform SDK is giving users improved security. With the integration of Ledger, users now have even more options for storing their private keys, so they don't have to worry as much about hackers.