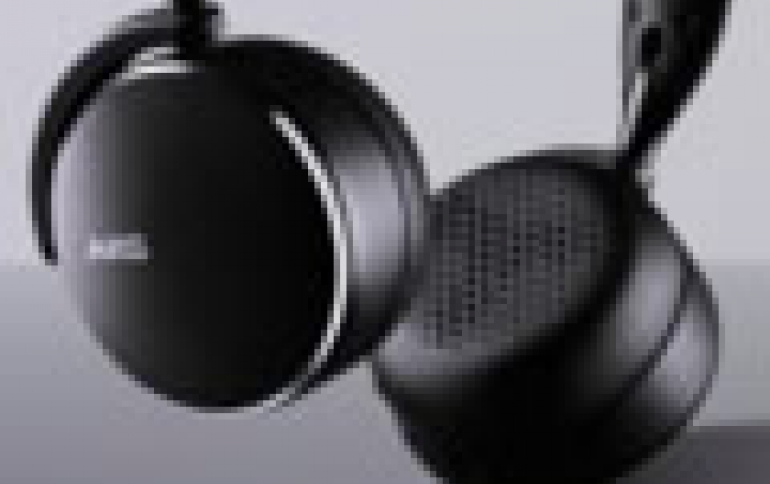 Samsung Delivers Studio-Quality Sound with New Headphones from AKG
Samsung today launched a new lineup of premium wireless AKG headphones, including the N700NC, Y500 and Y100.
Combining the best in design with AKG's sound technology, the AKG N700NC over-ear headphones are designed for music-lovers. With the N700NC, users will experience studio-quality sound thanks to a variety of features:
Adaptive Noise Cancelling: Users can control how much surrounding noise they want to let in with the push of a button.
Audio technology eliminates intrusive echoes, strikes the perfect balance between noise cancellation and ambient awareness.
Battery life that lasts up to 20 hours
With AKG's audio technology, along with hours of battery life and speed charging capability built-into the headphones, the AKG Y500 on-ear and Y100 in-ear wireless headphones promise uninterrupted musical indulgence all day.
The AKG Y500 wireless headphones feature Multi-point Connectivity, allowing users to pair two Bluetooth connected devices at the same time. And with the play and pause automation feature, the AKG Y500 automatically pauses content when the headphones are taken off, and resumes play automatically when placed back over the ears.
The AKG wireless Y100 are light and durable headphones that bring clean sound regardless of the environment. Like the Y500, the Y100 headphones also have Ambient Aware that offers more control of surrounding noise with a single tap.
The Y500 and Y100 wireless headphones are available in the US starting today, September 14, 2018 at AKG.com, Amazon, Samsung.com, Sprint and US Cellular.
The N700NC will be available at AKG.com, Amazon and Samsung.com later this year.
| | N700NC | Y500 | Y100 |
| --- | --- | --- | --- |
| Form Factor | Over-ear | On-ear | In-ear |
| Adaptive Noise cancelling | Yes | - | - |
| Ambient Aware | - | Yes | Yes |
| Automatic Play & Pause | - | Yes | - |
| Charging time | 2 hours | 2.5 hours | 2 hours |
| Music play time with Bluetooth on | Up to 20 hours | Up to 33 hours | Up to 8 hours |
| Color | Silver | Black, Blue, Green, Pink | Pink, Green, Blue Black |
| Weight | 270g | 230g | 24g |
| Pricing | 349.95 | 149.95 | 99.95 |