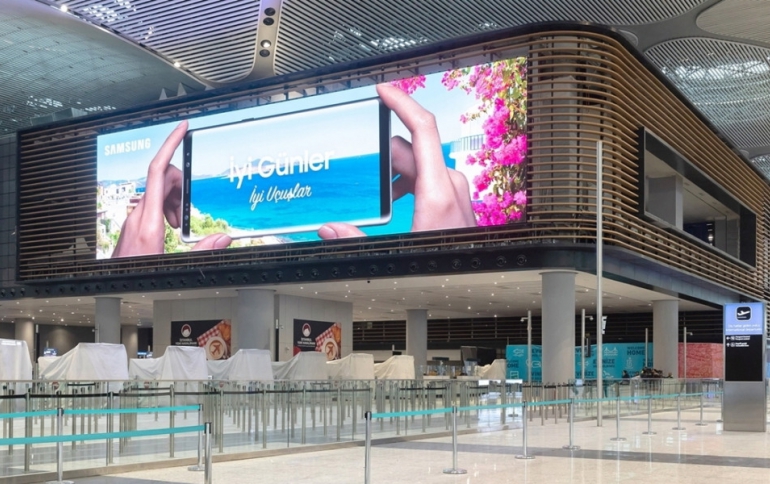 Samsung Installs the World's Largest Indoor Airport LED Signage at the New Istanbul Airport
Samsung Electronics has recently finished implementing its SMART Signage at the new Istanbul Airport, which will be the world's largest airport once fully-completed, serving 200 million passengers annually.
This project includes nearly 700 Samsung SMART LCD and LED Signage, including LED displays covering a total of 1,012 square meters. The total surface area of the LED displays is equivalent to that of 2.5 basketball courts.
The first phase of the Istanbul Airport opened on October 29, 2018. The airport's main terminal building, a 1.4 million square meter space under one roof, is where Samsung led the digitalization project that took place through the installation of digital signage technology.
Samsung's LED signage will welcome visitors who enter Istanbul Airport with two giant 193-sqm LED screens at the international departure gate near the hotel area and the front office. Passengers will also encounter Samsung LED signage from arrival halls and baggage claim areas to check-in areas, passport control and lounges.