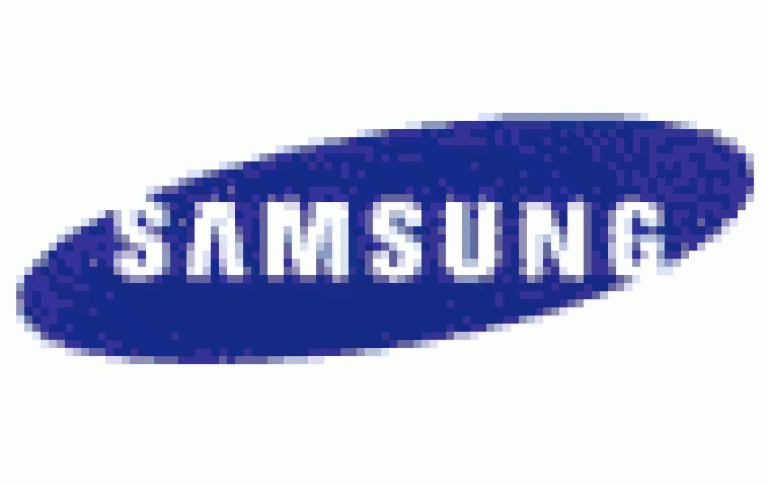 Samsung's 2006 DVD Recorders Minimizes Format Confusion
Samsung's DVD Recorder family includes both DVD/VCR combo recorders with upconversion capabilities and DVD recorders. "In each recorder sub-category, we've added features, such as dual layer recording, which increases the disc storage capabilities and quick startup recording, which improves the speed when beginning to record to one second," says Jim Sanduski, Senior vice president of marketing for Samsung's Audio and Video Products Group. "Additionally, every one of Samsung's 2006 DVD recorders features high-speed audio, which allows consumers to play back and listen to video in 1.5X high speed, and Auto Chapter Creator."

DVD/VHS Combo Recorders
Samsung's DVD-VR330 is a DVD/VHS combo recorder that lets consumers archive their collections of VHS tapes by recording them onto DVDs at the touch of a button, or record directly from TV to either format. Samsung's new EVQ (Enhanced Video Quality) reduces pixel noise produced during digital signal processing, mitigates the cross color phenomenon occasionally produced by separation of Y & C signal and enhances sharpness. The DVD-VR330 provides super multi-format playback / recording and a smooth 480P progressive scan image. The unit also features an automatic chapter creator and front DV-inputs for true digital transfer from a digital camcorder.

The DVD-VR335 includes all of the above as well as HDMI out and the ability to upconvert DVDs to near HD quality, up to 1080i.

The DVD-VR345 is an HD upconversion DVD/VHS combo recorder that upconverts the signal by way of HDMI output, only on line out. In addition to the upconversion capability, the DVD-VR345 also boasts a super multi format play & record feature, which minimizes any confusion by supporting any format DVD disc, and dual layer recording support, which doubles the potential record time on each DVD to 8.6 GB-14.4hrs in EP-when using dual layer DVDs to record. This recorder comes with DivX codec preinstalled, letting users convert bulky videos into smaller DivX files. The 345 also offers STB (set top box) control and Time Slip via RAM.

Both of Samsung's 2006 DVD/VHS combo recorders are currently available: DVD-VR330 for $249 MAP, and DVD-VR345 for $349 MAP.

DVD Recorders
For 2006, Samsung has also added two new super slim (45 millimeter) single tray recorders to its lineup. The DVD-R130 is the perfect DVD recorder for consumers' everyday recording needs, recording in DVD-RAM, -RW, and -R formats with an auto chapter creator function for added convenience, as well as the quick start-up recording feature. The DVD-R130 also sports a front DV-input. The DVD-R135 High Definition Conversion DVD Recorder incorporates CM Advance and is perfect for HDTV owners with its 1080i HD up-conversion abilities. The DVD-R145 includes all of the above advanced features as well as some notable extras including Dual Layer Recording, DivX, Cable Box Control, and Time Slip Recording with DVD-RAM.

The DVD-R130, DVD-R135 are available for $149 MAP and $179 MAP respectively.