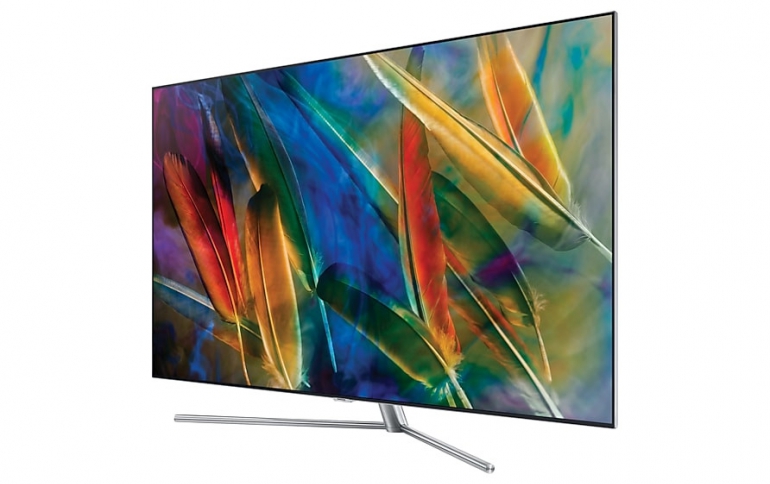 Samsung's 'D Film' Material Technology Improves Viewing Angles of QLED TVs
Samsung Electronics has develped 'D film', a material designed to enhance the viewing angles of QLED TVs.
The film is applied to the top of a polarizer and is adding a microlens to each pixel. This allows the light to spread evenly, increasing the TV's viewing angle performance.
The D Film has been designed to enhance the viewing angle of premium QLED TVs, which are using a a VA (Vertical Alignment) liquid crystal display panel. Although VA has an excellent contrast ratio, it viewing angle was limited comapred to rival IPS panels.
But applying the D film to QLED TV had an impact to the panel's contrast ratio. This was solved by increasing the backlight unit (BLU) brightness. Samsung's latest premuim QLED TVs come with a four-layer structure that includes two polarizers, a D film, and quantum dot film.