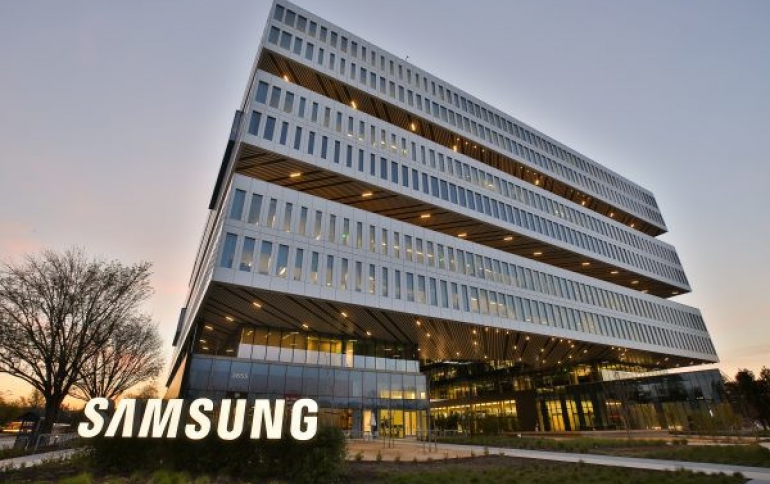 Samsung's Profit Misses Estimates
Samsung Electronics flagged improved second-half results on expectations of a pick up in memory chip and smartphone sales, and it cautiously predicting a rebound in chip prices in the second half of the year as demand from server-makers picks up.
The South Korean company posted first-quarter profit that missed estimates. It's the latest setback for a technology giant grappling with falling memory-chip revenue and the embarrassing delay of its highly touted foldable smartphone.
The slowing expansion of data centers around the world has hurt demand for memory, while Chinese competition has eaten into Samsung's smartphone and display businesses. Still, Samsung now predicts improvement in the second half as customers reduce inventory and shift to higher-capacity chips.
Net income fell to 5.11 trillion won ($4.4 billion) in the three months ended March.
Income from the chips unit still amounted to 4.12 trillion won and most of the company's profits. Samsung said in a conference call with investors that it will optimize its semiconductor lines in a move that could affect production volumes.
SK Hynix said last week it was seeing clear signs of recovery starting in the second quarter, after posting its own sharp profit decline. Micron Technology Inc. said last month it was cutting production while forecasting improved demand in the second half.
Together with Hynix and Micron, Samsung controls the bulk of the market for DRAM, or dynamic random access memory.
Samsung's mobile division posted 2.27 trillion won in operating income. While the company remains the world's biggest phone maker, its share of the market has been shrinking as Chinese rivals Huawei Technologies and Oppo catch up. The company, which shipped 78 million smartphones in the first quarter, expects sales to fall again in the second quarter.
The display division lost 560 billion won for Samsung, which supplies OLED screens for Apple's iPhones. Samsung's consumer electronics unit, which includes TVs and appliances, recorded profit of 540 billion won. Samsung didn't provide a new date for the delayed launch of its Galaxy Fold.