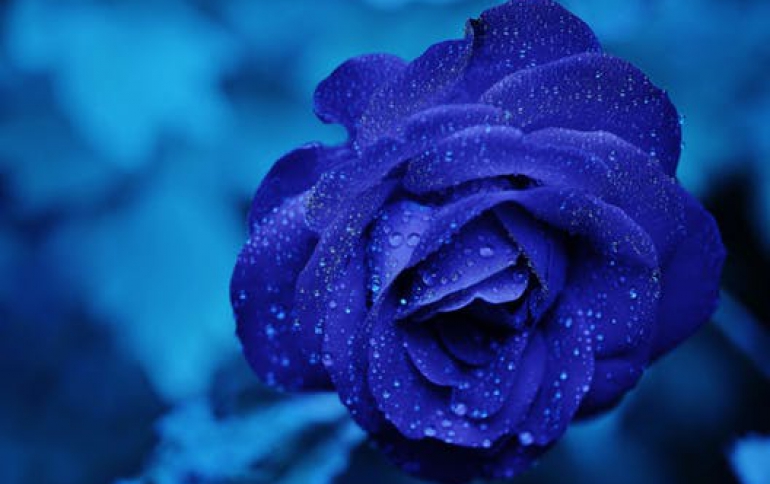 Sanyo, Toshiba exhibit MPEG4 test terminals
CEATEC JAPAN 2001 featured several exhibits aimed at realizing MPEG4 video replay in a mobile environment. Sanyo Electric, for example, exhibited a prototype of a portable TV that can replay MPEG4 video. It is a 3.8-inch TFT LCD panel that can show video images stored in "Compact Flash" small-sized memory card. According to the booth attendant, this portable TV is aimed at offering the pleasure of viewing MPEG4 video broadcasting in a mobile environment, in consideration of the fact that the method is included in the planned terrestrial wave digital broadcasting in addition to the official MPEG2 broadcasting. At present, continuous replay time of the portable TV is only an hour and Sanyo is working on implementation of a mechanism to control power consumption. Sanyo sets the goal of commercialization in 2003 when terrestrial wave digital broadcasting service will launch officially.

Toshiba, focusing on MPEG4 codec LSI, offered a demonstration of transferring MEPG4 video using Bluetooth. The company distributed different video images to three dedicated replay terminals having Bluetooth transfer module. The encoding speed of MPEG4 is between 120kbps and 130kbps and the resolution is QVGA. Like Sanyo, Toshiba is working on reducing power consumption for the purpose of commercialization. The attendant at the Toshiba booth explained that the company's goal in terms of continuous replay is about four hours so that users can enjoy two movies in a mobile environment. For the exhibit, Toshiba used an AC adapter to supply electricity.

Toshiba also exhibited a mobile handset that can handle "ezmovie", which is a video distribution service that KDDI's cell phone service division is planning to launch in December of this year. The company is working on a continuous replay time of about 140 minutes which is almost the same as the current length of continuous talk time for cdmaOne handsets.