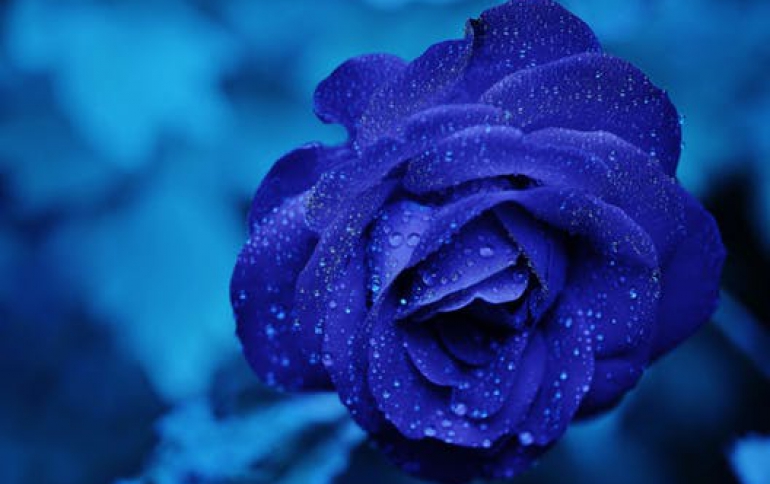 Sanyo Xacti VPC-HD1010 FULL HD 1080i, MPEG-4 Digital Video Camera
The Sanyo HD1010 Xacti digital media camera with 10x optical zoom is a high-definition compact digital media device that combines both the functionality of a digital camera and a digital camcorder. The HD1010 offers advanced, next-generation video performance and high-quality stills in one small, lightweight camera. The device is designed to record both 1080i high-definition video and 4-megapixel digital still images, all of which are handily stored to a convenient SD or SDHC memory card.It will be released in July for $799.99.
Specs
- HD 1080i, MPEG-4, AVC/H.284 Digital Video
- 4 Megapixel Still Images, CMOS
- 2.7" LCD Display
- 10x Optical Zoom
- Video and Still Image Stabilization
- Sequential Shooting - 7 Frames Per Second
- Face Detection "Still Images" - Up to 12 Faces
- Face Chaser "Video" - Up to 12 Faces
- High Quality Audio Recording (AAC)
- Wind Roar & Red Eye Reduction
- Web Cam Function
- PictBridge Compatible
- USB 2.0 and S-Video Output
- Built-in, Pop-up Flash
- SDHC Flash Memory Compatible, 40 MB Internal Memory (up to 1 hour video recording per GB)
- Weight 281 grams
The SANYO Xacti HD1010 camcorder captures full 1920x1080 (1080i) high-definition video at 60 frames-per-second. It also records to the latest in MPEG-4 standard
MPEG-4 AVC/H.264
, delivering exceptional video clarity and detail while maintaining the smallest file size possible.
The HD1010's fast f/1.8 lens is capable of allowing almost four times more light through to assist in lower light venues. Consisting of eight groups and eleven total lenses with a built-in neutral density filter, the HD1010's lens provides a fantastic field-of-view with a 38-380 mm range (35 mm equivalent). Combined with the 10x digital zoom, the HD1010 provides up to 100x total zooming capability.
4-Megapixel Still Photos.
The Xacti HD1010 enables (1920 x 1080 pixel) movie clips, with a simple press of the shutter button during the shooting of a movie clip. Users will never need to miss another precious photo opportunity.
The Xacti HD1010 features a large 2.7-inch widescreen Liquid Crystal Display (LCD). The display flips out from the camera and rotates up to 285 degrees on an axis that allows you to take great video or still images from otherwise-difficult-to-view positions, especially useful when shooting in large crowds or in small rooms.
The latest in digital still photography -
Face Detection and Face Chaser
technology actually monitor the subject's face and adjust brightness and focus to incredibly clear photos. This technology can be used to recognize up to 12 faces in both video and still photos on SANYO's HD1010.
The HD1010 features a comfortable angle designed to easily fit in the palm of the hand. The HD1010's design adapts a new 105-degree angle research proven to be less tiring to hold and shoot than typical camcorders. Easy-to-hold and easy-to-shoot, the HD1010 raises the bar in compact camcorder design.
Using the HDMI (High-Definition Multimedia Interface) terminal built into the base station, just one cable connects your camcorder to your TV for a totally digital output. HDMI carries both the video and audio signals in digital form for the highest quality playback.
The SANYO Xacti HD1010 records high-definition and photos directly to a standard SD or SDHC Memory Card. In fact, the HD1010 is capable of recording up to
1 hour and 27 minutes of 1080i high-definition video on a single 8GB card
(sold separately). The HD1010 is compatible with SD Memory Cards up to a 32GB. When connected to the computer via the USB cable, the HD1000 acts as a standard card reader. Transferring images and videos to your computer has never been easier.
SANYO HD1010 comes with a sophisticated
image stabilizer
for both stills and video. Using a proprietary SANYO algorithm, the HD1010 compensates for distracting up-and-down or side-to-side camera movement during video shooting, keeping your subject steady and easy to follow.
Sequential Photo Shoots up to
7 Frames Per Second.
Choose from eight different video resolution modes and eight different still photo resolution levels depending on how your images will be used.
Robust Sound Recording,
Record 48 kHz., 16-bit, 2-channel sound for AAC-LC (MPEG-4 Audio). Incredible high quality audio is the perfect match for the stunning high-definition videos.
Super-Fast Startup.
When the HD1010 is powered on, closing the LCD display puts the HD1000 in standby mode. Simply open the display and the HD1010 automatically powers up and can begin immediately recording in as little as two seconds!
The HD1010 features versatile manual controls for advanced shooting. The following settings can be manually adjusted according to the shooting situation: Manual focus adjustment (16 settings); aperture adjustment (6 stops); exposure compensation (1.8 EV, 0.3 EV steps); shutter speed (13 settings); and image-quality adjustment (for sharpness and color saturation).