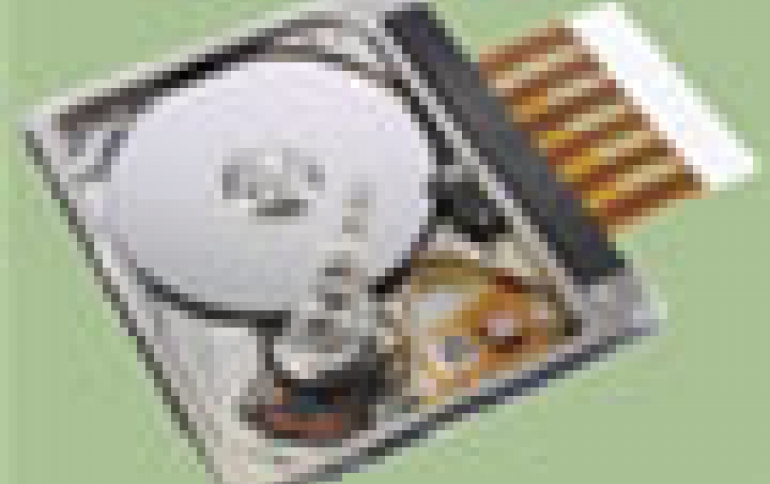 Seagate Announces 12GB 1-inch Hard Drive
Seagate today announced the Seagate ST1.3 Series 12GB 1-inch hard drive. With a footprint 23% smaller, 50% more storage capacity, and 30% less power consumption than Seagate's current 1-inch hard drive, the ST1.3 Series also offers a new optional drop sensor for increased robustness, delivering the features most requested by handheld device manufacturers. The ST1.3 Series hard drive is Seagate's second hard drive with perpendicular recording and the company's first drive utilizing perpendicular technology in the 1-inch category.

By offering a whopping 12GB of storage in a smaller footprint, the ST1.3 Series hard drive can be used in media devices such as digital audio players, portable media players, and mobile phones.

As part of its G-Force Protection feature set enabling skip-free, reliable media storage and playback, Seagate also includes an optional drop sensor. This will increase operational shock resistance 33% up to 2000Gs, enabling the drive to survive a 1.5-meter drop onto hard concrete or ceramic surfaces when properly mounted in a handheld device. The ST1.3 Series hard drive also delivers 30% greater power efficiency than previous models, enabling system designers and manufacturers greater choice in power supplies and system power-on hours. Additionally, Seagate's Design Service Centers (DSC) provide dedicated design and integration support to help mobile device designers and manufacturers create new consumer electronics products.

The Seagate ST1.3 Series will begin shipping in the third calendar quarter of 2006.