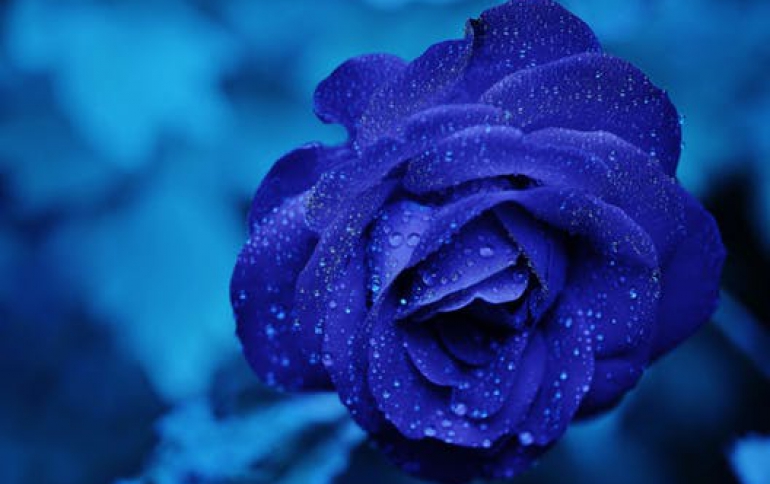 Serial ATA poised for market ramp!
Serial ATA, the next-generation storage interconnect, is gaining steam within the computing industry. Serial ATA will be used to connect such internal storage devices as hard disks, DVDs and CD-R/Ws to the motherboard in desktop and mobile PCs, cost-sensitive servers and networked storage. As Serial ATA-based products are starting to roll out, significant milestones are being achieved, including today at Intel Developer Forum, Fall 2002 (IDF). New and recent accomplishments center on the development and adoption of Serial ATA and the server and networked storage-focused enhancement specification known as Serial ATA II.

The Serial ATA Working Group announced today the release candidate of the first phase of the Serial ATA II specification. The spec, which is scheduled for public availability in the fourth quarter of this year, will enhance the existing Serial ATA spec for the server and networked storage market segments. These features are expected to build on the momentum of Serial ATA 1.0 in those segments.

Many of the announcements and demoed products at IDF are the public follow-up of the first Serial ATA 1.0 "plugfest" held last month in Colorado. Sponsored by Intel Corporation, Seagate and Silicon Image, the Serial ATA plugfest drew nearly 50 companies and 140 people, including participation from manufacturers of cables, connectors, silicon, add-in cards, motherboards, disk drives, test tools and enclosures. More than 900 tests were run with a success rate of greater than 95 percent.

Further momentum is evident by nearly 20 Serial ATA announcements being made this week at IDF by Serial ATA Working Group member companies. (See below.) The event's Technology Showcase inside the San Jose Convention Center is playing host to several first-time demos of Serial ATA, such as a DVD optical drive and enhanced features for server and networked storage (command queuing and fail-over).

"The industry is working hard and in unison toward the ramp of Serial ATA products," said Jason Ziller, chairman of the Serial ATA Working Group and Intel technology initiatives manager. "Dozens of companies have been announcing product and product plans for the past several months, and we'll be seeing even more ramped up through the remainder of the year. Broad deployment is expected in 2003, not uncoincidentally the same year Intel is planning to launch its first chipset with integrated Serial ATA."

Serial ATA Working Group has surpassed 100 members, including promoting companies APT, Dell, Intel, Maxtor and Seagate.

Serial ATA's enhancement spec, Serial ATA II, is being completed in two phases. Phase 1 was the definition of server and networked storage features. These include new performance features to address server workloads, and infrastructure additions to improve integration of Serial ATA into storage enclosures. These additions include enclosure management services and backplane interconnect support. Phase 1 product adoption ramp is expected in mid-2003. To enable rapid product adoption, Serial ATA 1.0 products are 100 percent software compatible with existing parallel ATA protocol, and maintain software compatibility with today's operating systems.

The specification for Serial ATA II's second phase, focusing on next-generation signaling speeds, is on schedule for release in the second half of 2003. Phase 2 products are expected to start deployment in the second half of 2004.

Also announced at IDF:

-@Lab under verification of its silicon samples of physical and link layers of Serial ATA for Physical Storage Interface.
-Adaptec demonstrates iSCSI-to-Serial ATA and Fibre Channel-to-Serial ATA solutions for storage networking.
-CATC unveils industry's first "native" Serial ATA Protocol Analyzer.
-Crest Microsystems develops Serial ATA IP platform for next generation data storage applications.
-Delphi Connection Systems adds Serial ATA connectors and cable assemblies to its computer and peripherals market product portfolio.
-Fujitsu unveils and demonstrates its 2.5-inch Serial ATA hard disk drives suited for integration into blade servers and low-end RAID systems.
-Intel announces the Intel SRCS14L intelligent RAID controller card, employing four SATA disk interfaces for high-performance RAID.
-LSI Logic is first to deliver Serial ATA 1.0 ASIC implementation with the new Gflx LSI Logic S-ATA 1.0 Link & Transport and 1.5 Gbps S-ATA 1.0 PHY cores.
-Marvell demonstrates the world's first PCI-X to 8-port Serial ATA Host Controller for enterprise class applications.
-Maxtor Corporation announces capacity-leading 5400 RPM and 7200 RPM hard disk drives are scheduled to begin shipping with SATA in December.
-Molex announces it has expanded its line of Serial ATA interconnects to now include products for notebook and server storage applications. NEC announces development of an eight-channel high-speed Serial ATA macro prototype that has been tested up to 3Gbps while maintaining 1.5Gbps backward compatibility with Serial ATA 1.0.
-Philips, Silicon Image and Intel announce first demo of ATAPI device running on Serial ATA.
-Promise Technology Inc., originator of ATA RAID data solutions, showcases its first complete line of Serial ATA-based controller cards, RAID host adapters and chipsets.
-QLogic announces the new GEM424 Enclosure Management Controller for Serial ATA applications.
-Seagate, Intel and Silicon Image present the first demonstration of native command queuing as it is defined by the Serial ATA II specification.
-Silicon Image announces that its SATALink(TM) SiI(TM) 3112(TM) PCI-to-Serial ATA host controller is featured on an upcoming Intel® desktop board.
-Wavecrest announces jitter compliance and analysis capabilities for Serial ATA.
-Xcelconnex announces its full production and shipping of Serial ATA cable assemblies worldwide.