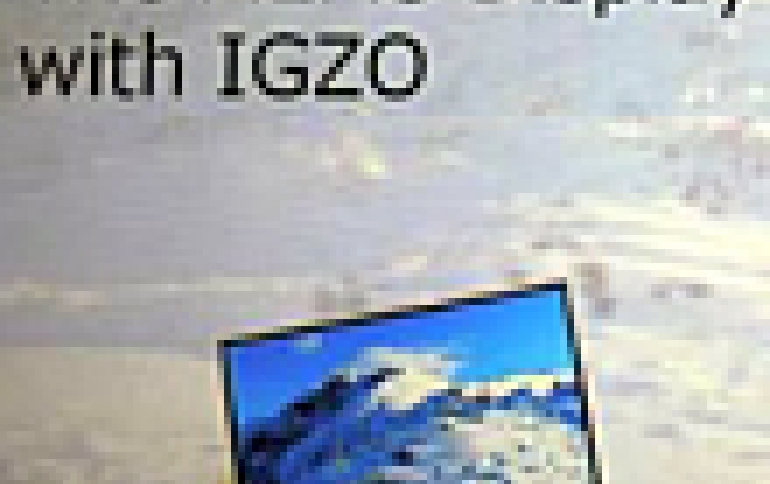 Sharp Pushes Back Production Of Energy-efficient MEMS-IGZO Displays
Sharp will eventually begin mass-producing the new low-power Micro Electro Mechanical Systems (MEMS) displays incorporating IGZO (Indium Gallium Zinc Oxide) technology later than initially expected, starting from 2017. The new MEMS-IGZO panels are the result of a collaboration between Sharp and Pixtronix Inc., a subsidiary of Qualcomm.
The a new type of display screen is said to bring advantages over today's liquid crystal display (LCD) screens. They are based on a MEMS-based digital micro shutter that modulates light from an RGB LED backlight -- so they require no color filters. Color display and gradation are realized by switching among RGB colors with a time-sharing method, and the panels can reproduce 120% percent of NTSC. A high switching speed (100µs) makes it suitable for applications ranging from full-speed video to e-reader operation and Sharp claims that the displays the same basic characteristics - wide viewing angles, contrast ratio and color depth - while it consumes significantly less power compared to equivalent in size and resolution liquid crystal displays. In addition, the new displays can withstand harsher temperatures (down to minus 30 degrees C) than the LCDs used in most smartphones and tablet. And of course, their power consumption drops significantly more when it comes to a monochrome MEMS display.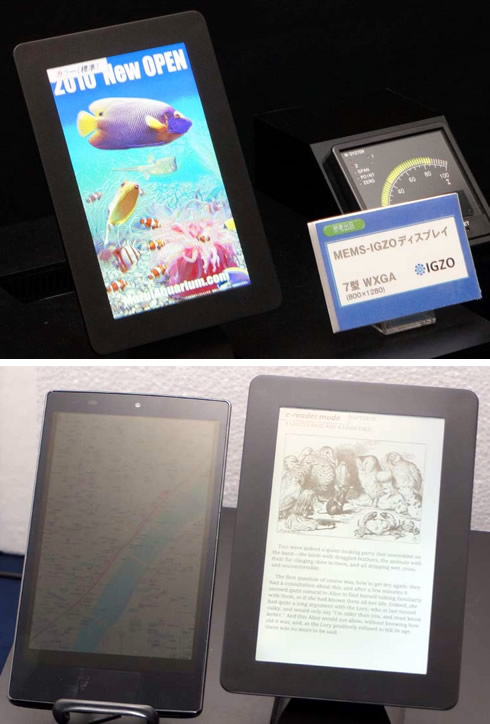 Sharp is hoping that innovative display technologies can sustain its recovery from a 545.4 billion yen ($5.34 billion) net loss in the year to March 2013, with its dependence on panels for operating profit approaching 50 percent.
Sharp plans to make available the new displays to automakers, makers of industrial devices, smartphones and tablets.
In a technical session held today in Japan, Sharp also showcased curved LCD panels with its 'Free Form Display' technology, unveiled in June. These panels are expected to be available ealier than the those absed on the MEMS-IGZO technology.