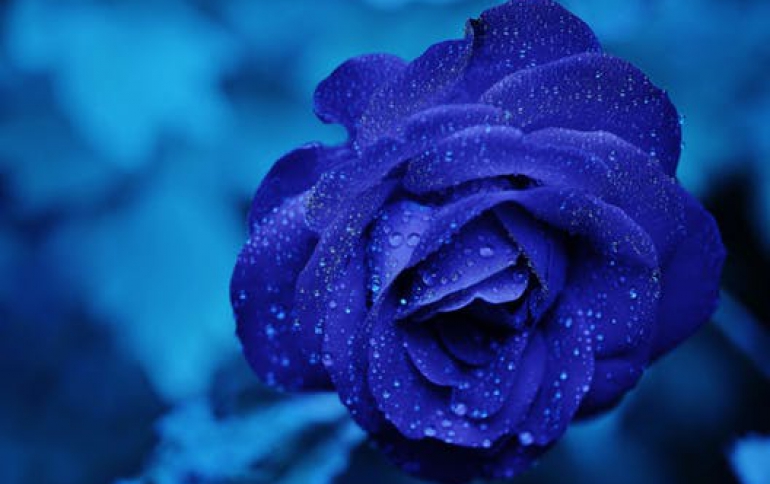 Shuttle Expands Its XPC Nano PC Range With New Models Powered By Latest Intel Processors
Following the launch of the NC01 series in a typical NUC format, the Shuttle XPC nano product range is growing again. The NC02 models are the successors and put the sixth generation of Intel Core processors in a micro-format. The NC02 models are sold as barebones PC as standard which include the case, mainboard, heatpipe cooling system and power supply unit as key components. Four different models with soldered Celeron, Core i3, Core i5 and Core i7 power-saving processors are available to cover as many application areas as possible.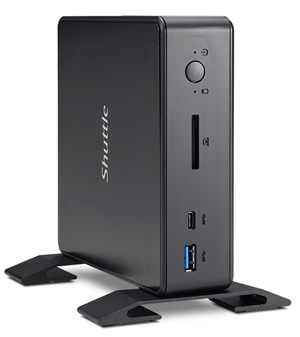 The base model NC02U is driven by a 14nm Intel Celeron 3855U dual-core processor clocked at 2x 1.6 GHz. It has a power consumption of less than 10 Watt in operation. With its ultra-slim dimensions of 141 x 141 x 42 mm, the housing is 13 mm taller compared to the NC01, enabling the units to support even 15 mm high 2.5" drives.
If you undo the two screws on the covers of the completely black case with its brushed aluminium top panel, you will find space for one 2.5" hard drive or SSD. Two SO-DIMM slots can be fitted with up to a total of 32 GB DDR3L RAM. Moreover, the NC02 models all have a free M.2-2280 expansion slot, which supports fast NVMe cards in addition to M.2 SSDs measuring up to 80 mm in length, thanks to the slot's PCI Express interface. A second M.2 slot is equipped with a WLAN module, which can be replaced if necessary.
Furthermore, the NC02 models also feature a full-size DisplayPort, HDMI, Intel Gigabit Ethernet and USB on the rear, as well as an RS-232 port on the side. The front panel is completed by a bootable card reader and both a USB 3.0 Type A and C port.
The interior reveals a low-noise, fan-controlled heatpipe cooling system that depends on system load and ambient temperature.
Fluent playback of ultra HD 4K content (3840 x 2160 pixels) is guaranteed all across the NC02 range right from the version with Celeron. The image signal is transmitted at 60 Hz via DisplayPort and at 30 Hz via HDMI.
All models can be operated in various positions: e.g. upright on the aluminium pedestal provided or mounted on different surfaces and suitable monitors using the supplied VESA mount.
Overview of models
Shuttle XPC nano NC02U with Intel Celeron 3855U
Shuttle XPC nano NC02U3 with Intel Core i3-6100U
Shuttle XPC nano NC02U5 with Intel Core i5-6200U
Shuttle XPC nano NC02U7 with Intel Core i7-6500U
Shuttle's recommended retail price is 136.00 EUR for the Barebone NC02U, 314.00 EUR for the NC02U3, 387.00 EUR for the NC02U5 and 517.00 EUR for the NC02U7 (all ex VAT).