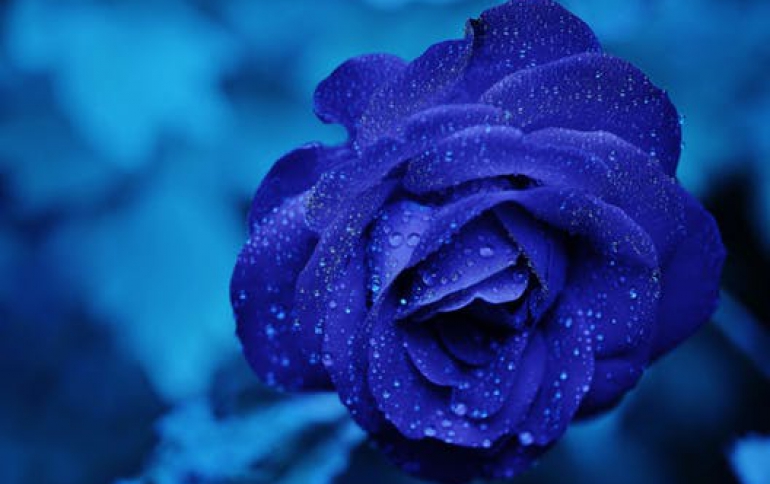 Sony Develops An Interchangeable Lens HD Camcorder Equipped With The "Exmor" APS HD CMOS Sensor
Sony announced today that it is developing a new type of AVCHD high definition camcorder which features key technologies powering the newly announced interchangeable lens digital camera, "NEX-5" and "NEX-3". The company and plans to commercialize the new HD camcorder in fall 2010.
The new camcorder will be equipped with the same "Exmor" APS HD CMOS sensor to be used in "NEX-5" and "NEX-3." In addition, the camcorder will be compatible with "E-mount" interchangeable lenses developed for "NEX-5" and "NEX-3", and also the wealth of "A-mount" interchangeable lenses from the existing "α" DSLR camera lineup via a mount adaptor.
NEX-3 and NEX-5
The NEX-5 camera offers Full HD movie capture (1080i AVCHD and 720p MP4) with Full HD 60i recording.
Unlike conventional DSLR models, the mirrorless construction of the new models reduces the thickness of both camera bodies to just about an inch at their slimmest point (excluding grip and mount portions). The NEX-5, constructed from magnesium alloy, and the NEX-3, with a polycarbonate casing, offer a newly developed 14.2 megapixel Exmor"! APS HD CMOS sensor. About 60 percent larger than the sensor in micro four-thirds cameras, this sensor is key to the high image quality, low image noise and creative defocus background effects that are familiar to DSLR users.
The NEX-5 and NEX-3 are the first cameras to offer the extra convenience of high definition video recording. In addition to 720p HD recording, the NEX-5 also captures Full HD (1920 x 1080i) video in high-quality AVCHD files that can be easily enjoyed on a compatible HD television via the cameras built-in HDMI"! terminal. The NEX-3 shoots 720p HD video as compact MP4 files. Both Sony cameras include built-in stereo microphones for high-quality audio recording.
Still and video image quality is further refined by Sony s powerful BIONZ processor that ensures quick DSLR-style shooting response with fast, precise autofocus and minimal shutter lag. Both cameras can also capture fast-moving action with a high-speed burst of full-resolution images at up to 7fps (AF/AE fixed from first frame).
The NEX-5 and NEX-3 are the first cameras featuring Sweep Panorama. Capturing large group shots is as easy as press-and-sweep. Sweep Panorama mode lets consumers capture shots up to 226-degree horizontal or 151-degree vertical shots.
Both models will be ready for 3D Sweep Panorama this July (with firmware update). With 3D Sweep Panorama mode, these cameras can shoot 3D panoramic still images with a single lens. The high-speed burst of frames is stitched together using innovative processing techniques to automatically create detail-packed 3D panoramas. These files can be enjoyed in stunning 3D on compatible 3D televisions.
These cameras provide the advantages of multi-frame capture featured in Cyber-shot cameras, including Hand-Held Twilight and Anti-motion Blur modes, which offer high low-light performance.
Images and camera settings are displayed on the 3-inch (diagonal)wide-typeXtra FineLCD"! display withTruBlack"! technology and 921kdot high resolution LCD that tilts up or down for comfortable viewing in any shooting position. The screen features an auto-brightness control function for better visibility, even outdoors.
Three new E-mount lenses are being introduced, including a 16mmF2.8 wide angle prime lens (model number SEL16F28), an 18mm-55mmF3.5-5.6 standard zoom lens(model number SEL1855)and an 18mm-200mmF3.5-6.3 (model number SEL18200) high magnification zoom lens.
Featuring in-lens Optical SteadyShot"! image stabilization for clearer handheld images, the E 18-55mm F3.5-5.6 OSS zoom is a perfect travel partner. The NEX-5 and NEX-3 are available in kit form with either the 16mm prime or the 18mm-55mm lens. The E 18-200mm F3.5-6.3 OSS zoom lens offers a powerful 11x magnification range plus Optical SteadyShot image stabilization with Active mode that is used in the most advanced Handycam camcorders.
The NEX-5A and NEX-3A cameras, which are supplied with SEL16F28 lens, will cost about $650 and $550 respectively. NEX-5K and NEX-3K cameras, supplied with SEL1855 lens will cost about $700 and $600 respectively. The NEX-3 will be available in silver, black and red, and the NEX-5 in silver and black.
The SEL16F28 and SEL1855 lenses will be available for about $250 and $300. (The SEL18200 zoom lens will be available this fall for about $800.)
The cameras, lenses and a range of accessories will be available in July at Sony Style retail stores (www.Sonystyle.com/retail) and at authorized dealers in the U.S.