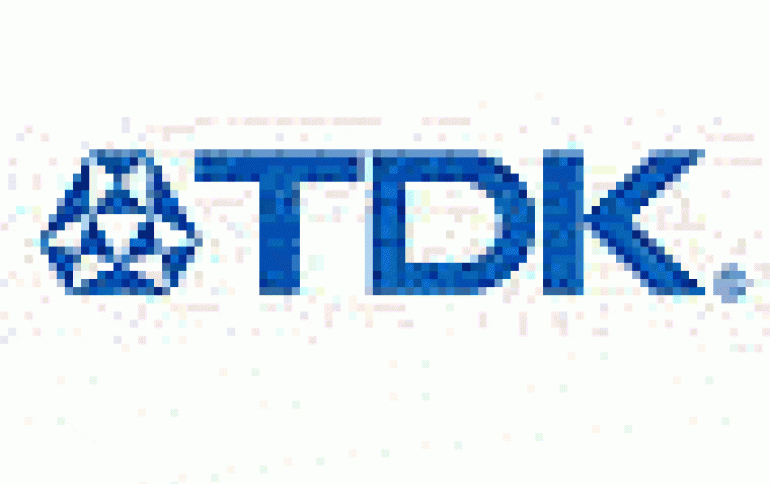 TDK Calls For OEM Partners
TDK Electronics today announced new steps to maximize its initiative as a top-tier OEM supplier of recording media solutions and technologies. With the deployment of a U.S.-based operation dedicated solely to supporting the expansion of the company's OEM business in the Americas and Europe, TDK is reinforcing its drive to forge new relationships with OEM customers.

"As a recording technology leader for more than 70 years, TDK has mastered the art of developing and manufacturing media solutions that outperform competitors," noted Paul Roberts, Manager of TDK OEM Recording Media Business, USA and Europe. "Our OEM customers can harness the quality that's synonymous with TDK to realize a meaningful competitive advantage in the marketplace. Partnering with TDK ensures our OEM customers will always have direct access to the highest quality, cutting-edge recording media technologies and proprietary formulations that are the foundation of all TDK media products."

TDK developed the standard in hard coating technology to protect the surfaces of its Blu-ray Discs. Every Blu-ray Disc manufactured by TDK incorporates this technology to provide reliability. The spin coating manufacturing technique pioneered by TDK for Blu-ray Discs enables the formation of smooth media layers that give a performance edge.

TDK has made numerous advancements in its drive to pioneer Blu-ray Disc technology. Highlights include creating the world's first 100GB Blu-ray Disc prototype, and recently the 200GB recordable Blu-ray Disc prototype. Other Blu-ray industry firsts include the development of media with 4x recording speed capability, and the creation of Blu-ray Discs that feature a printable surface. TDK will make the latest Blu-ray advancements available to its OEM customers.

TDK also offers a full range of LTO solutions and is committed to supporting the LTO roadmap through generation 6. TDK LTO Ultrium media products incorporate cutting-edge tape technologies.

Additional TDK solutions that are being offered to OEM customers include DAT-72, DAT-160 and DDS 4 data cartridges.