2. The package
The design of the retail package for the TerraMaster F2-212 hasn't changed at all, it's rather generic, which we don't mind at all. Everything is well packaged inside and you don't have any problems with transportation hazards. The Packaging Size (H*W*D) is 258 x 220 x 170 mm, while the gross weight is 2.1 Kg. The products come with a limited warranty of 2 years and several certifications (FCC, CE, CCC, KC) and environment RoHS, WEEE.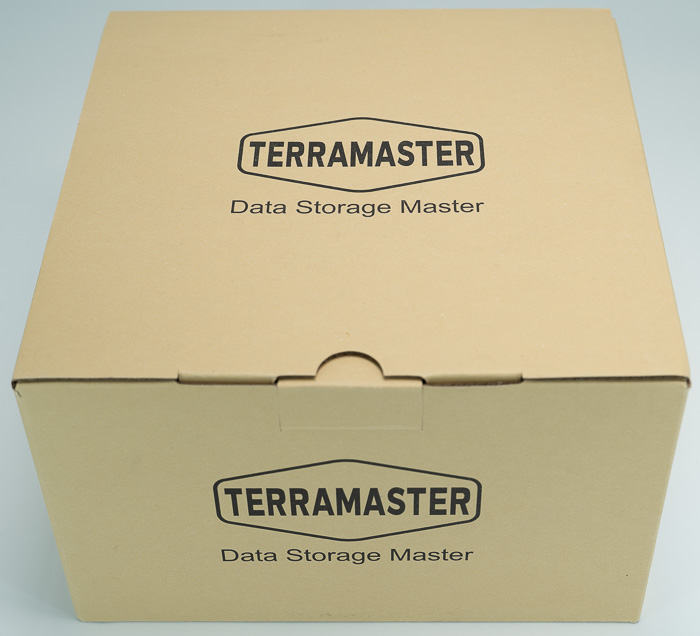 Inside you will find apart from the NAS server itself, one power cord, one power adapter, one RJ-45 network cable, a quick Installation Guide, a Limited Warranty Note a few screws mainly if you use 2.5" HDD/SSD drives.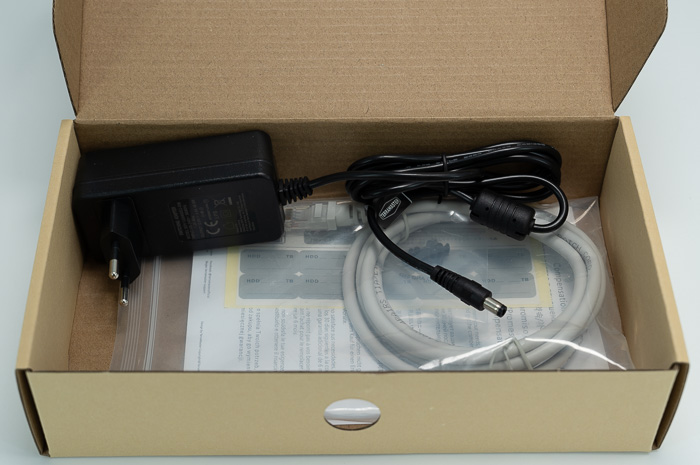 The NAS server comes at black colour and its protected from dust inside a plastic bag.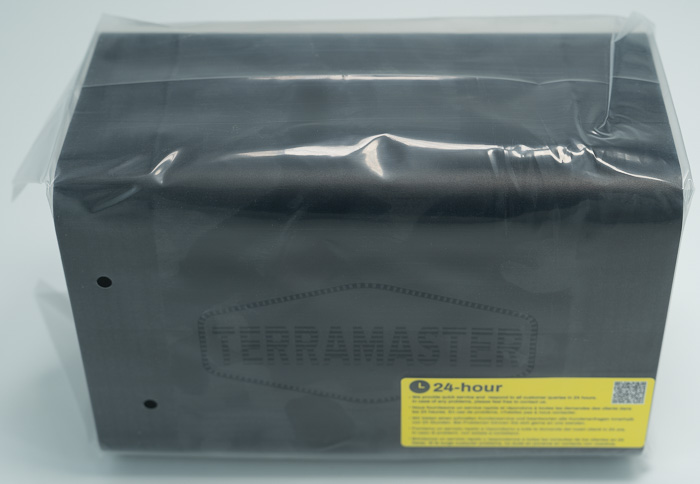 The new NAS F2-212 / F4-212 series comes with a new design, mainly at the HDD cage and side panels. The build material is good ABS plastic and the size of the product is around (H*W*D) 222 x 119 x 154 mm with 1.3kg (without any HDD drives installed). At the front, you will find two HDD bays with the F2-212 logo, while there are two indication led (green for power/HDD indicator)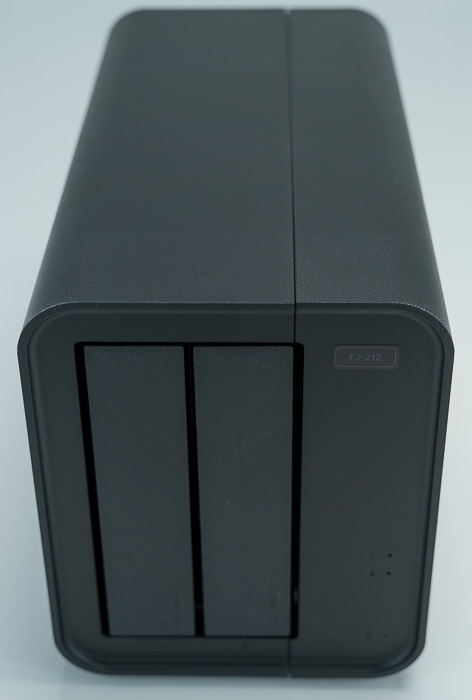 On the side panel, you will find many ventilation holes and the TerraMaster logo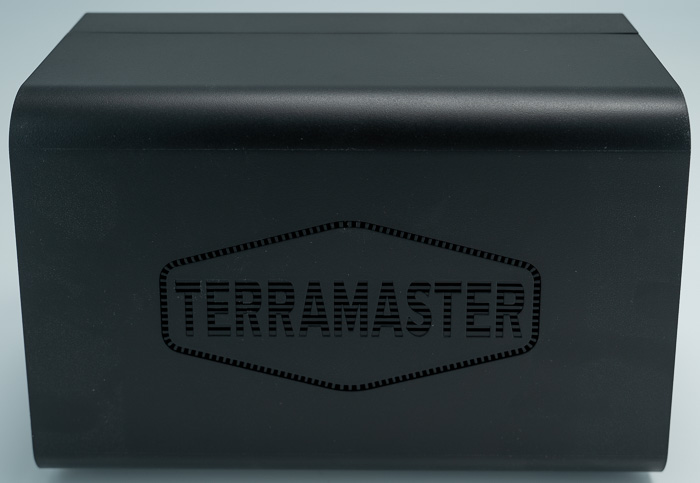 while at the back, you will find a power button, one USB 3.0, one USB 2.0, one 1GBit RJ45, and finally the power DC socket. In order to cool down the device, there is an 80x80x25mm fan, that produces low noise according to Terramaster (23.8 dB(A) (Fully loaded Seagate 4TB ST4000VN008 hard drive(s) in idle state). Finally, the NAS server needs around 40Watt at full load to properly work.
To open the front HDD cages, you need to press each cage gently at the top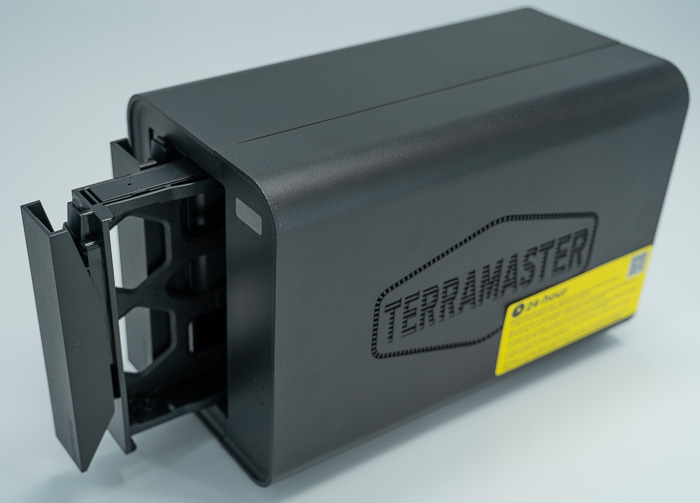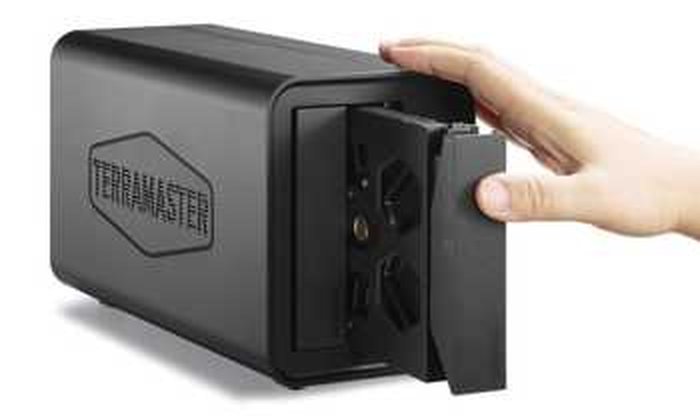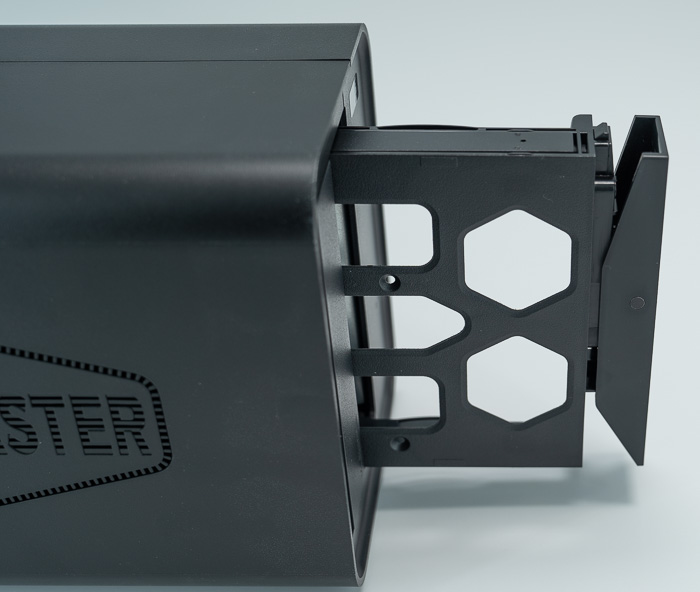 The included HDD cage is made out of plastic and it now tooless, at least for 3.5" drives. For 2.5" HDD drives you need to screw them at the HDD cages with the included screws.
The installation process of the HDD is very simple, remove both side plastic panels of the HDD cage, install the HDD, and re-install them, everything is secure.