Terramaster TD2 Thunderbolt 3
4. Conclusion
The Terramaster TD2 Thunderbolt 3 is the answer to users who wish to have video editing on the go with external-portable solution. The device supports two HDDs with up to 32T total capacity (2x16TB). Terramaster has several compatible drives and for best usage, users should check before buying which HDDs are being supported. The device has great build quality, this produce feels nice and has a good looking as well. Of course its main selling point are the very fast reading/writing speeds under RAID 0 when using SSDs (around 760MB/sec) while with HDDs performance is somewhat slower (around 560MB/sec) according to the Terramaster official website..
The device supports both 3.5" and 2.5" drives (either mechanical or SSDs). The retail package is complete and has all the stickers/screws you might need in order to get everything ready to run. Installing the drives is easy and Terramaster has several guides/information at their website and a good active forum for users to ask questions for possible problems.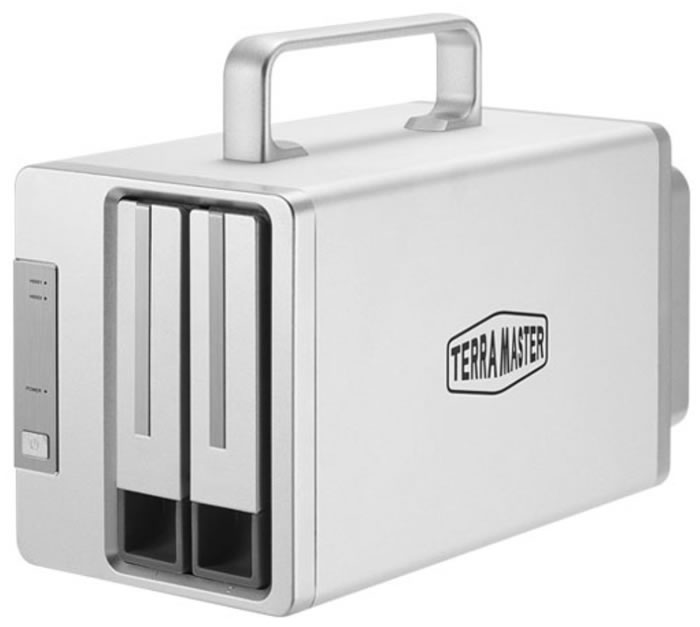 The device needs a computer (PC/MAC) to operate since it's directly connected via the included Thunderbolt 3 (or compatible Type C ports). The operation mode can be straightforward since if you have already formatted drives, will appear directly to the system, or in case of new drives you have to initialize them (as you would anyway if connected to the system internally). In case of RAID 0/1 use, users need to perform the creation of the RAID via the back switch to complete the task. With the included second Thunderbolt 3 port, users can chain connect this device to other devices as well, after all this is what the Thunderbolt 3 protocol is about. Don't forget the included Display Port 1.4 as well, you can pass-through video signal to an external monitor as well.
The power brick is rated at 90watts and for sure supports the two HDDs you will insert. The back fan works OK even due to the high price we would love to see better solutions from Terramaster to further decrease produced noise. In case you need more HDDs, Terramaster offers other similar products with 4 and 5 drive bays for even the top RAID5 configuration. Overall we found the Terramaster TD2 Thunderbolt 3 to be a perfect solution for users who need speed and portability as well with a DAS product that deserves your attention..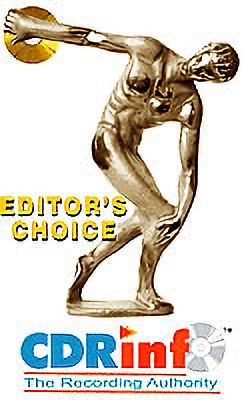 Positive
+ Complete retail package with screws and screwdrivers
+ Great Overall build quality
+ Easy to setup and installing HDDs
+ RAID 0 /1 and Single operation mode
+ Great reading/writing speeds under Thunderbolt 3 interface (especially with SSDs)
+ Terramaster.com has many online guides/ instructions/active forums.
+ 2.5 years of warranty (2years and 6 months after registering with Terramaster.com)
+ Retail price of 270 Euro aims for Pro users
Neutral
- Fan performance could be better under extensive use
Negative
-