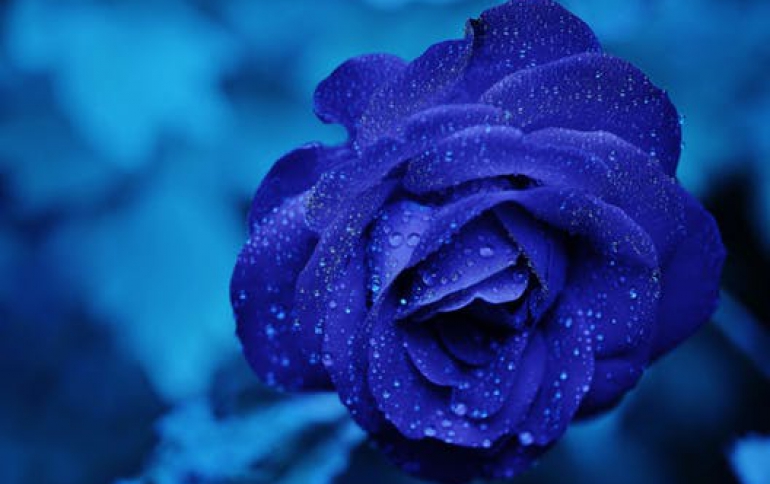 Thin LCD/PDP TV Models Take Center Stage at CEATEC Show
CEATEC Japan 2001, which opened in Tokyo on Oct. 2, turned out to be a showcase for thin TVs. Six firms exhibited liquid-crystal TVs, while eight others had PDP TVs on display, and nearly all the TV makers were showing their latest thin-type TVs. Among them, Sharp Corp. has been drawing attention exhibiting 30-in. liquid-crystal TVs, the largest display screen ever produced for this type of TV. Sharp had a full lineup of TVs ranging from 30-in.to 10-in. classes, as if to suggest that liquid crystal is bound to replace all CRT displays in living-room TVs, not to mention those of personal TVs.

Matsushita Electric Industrial Co., Ltd. spotlighted liquid-crystal TVs ranging from 22-in. to 11-in. types. Matsushita offered an impressive lineup of liquid-crystal TVs together with 28-in. to 36-in. CRT TVs and 37-in. to 50-in. PDP TVs, with the accent on its "Tau" series. In addition, Sony Corp., Hitachi Ltd., Sanyo Electric Co., Ltd. and Victor Co. of Japan Ltd. (JVC) each had a 15-in. liquid-crystal TV on display, having new personal TVs in mind.

As for PDP TVs, all the new products were unveiled ahead of the fall to year-end 2001 sales season. A number of 32-in. PDP TVs, scheduled for marketing in the 500,000 yen to 600,000 yen price range (120.64 yen = US$1), were introduced by Hitachi, Sony and Sanyo Electric. Each of the TVs displayed by these three firms is mounted with an "ALIS" panel developed by Fujitsu-Hitachi Plasma Display Co.

Matsushita Electric had on display 37-in. to 50-in. PDP TVs along with its liquid-crystal and CRT TVs. They feature the company's own panels. Pioneer Electric Corp. and Sharp exhibited 43-in. and 50-in. XGA-class wide PDP TVs. For Sharp's PDP TV, this was the first public appearance, and the company plans to begin its production before the year is out. Its panels are made by Pioneer. Further, Toshiba Corp. had on display 42-in. and 50-in. PDP TVs featuring NEC panels. In addition, JVC exhibited some products already on the market.