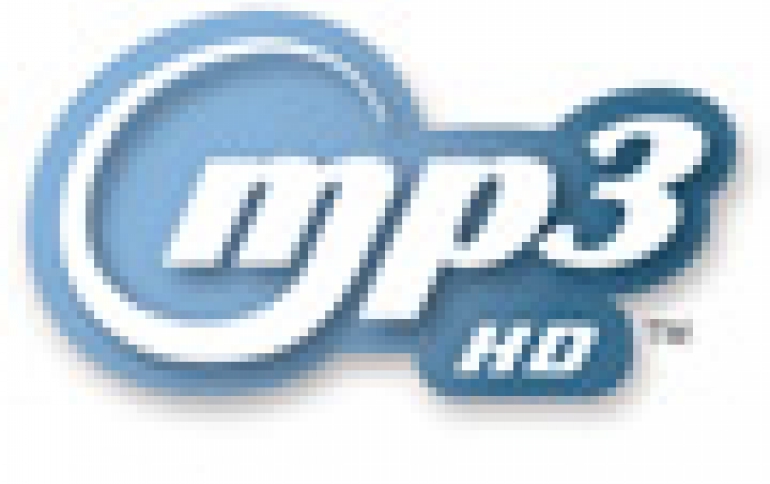 Thomson Introduces mp3HD File Format
Thomson introduced last week mp3HD, a mathematically lossless compression of audio material, compatible to the mp3 standard. mp3HD promises to offer "the ultimate audio quality experience" with the same ease of use as the mp3 format. With the mp3HD format, the music industry can engage in distribution of lossless music and audio files. The added file size required for lossless compression no longer being a limiting factor thanks to the continuous increase in Internet bandwidth capacity and file storage size.
"Over the past years, most of the music download services have adopted mp3 as their format of choice. By introducing this new mp3HD format, Thomson enables users and content providers to enjoy ultimate audio quality while preserving the convenience of the mp3 format," said Rocky Caldwell, General Manager, mp3 and Audio Licensing for Thomson.
mp3HD files are mp3-compliant files that include additional side information, which, together with the mp3 portion of the file, can be decoded by an mp3HD-capable decoder. Standard mp3 players can simply play the mp3 portion of the file.
According to Thomson, mp3HD bitrates for music are approximately 500 to 900 kbps (similar to other lossless codecs), depending on genre of music:
mp3 is the most famous and recognizable digital audio and music file format. It was co-developed by Thomson and the Fraunhofer Institute IIS. The mp3 format is one of the major assets of Thomson?s portfolio of licenses with over 600 licensees.
Thomson provides downloads of free mp3HD utilities, such as a command line encoder to create yout own content and play it back with the Winamp plug-in at www.all4mp3.com or www.mp3HD.com. The evaluation encoder enables the creation of mp3HD files out of stereo material in wav form at 16 bit precision and 44.1Khz. It is available for both Linux and Windows platforms. The mp3HD Winamp plug-in for Windows is capable playing back the lossless files as a bit-exact replica of the original.