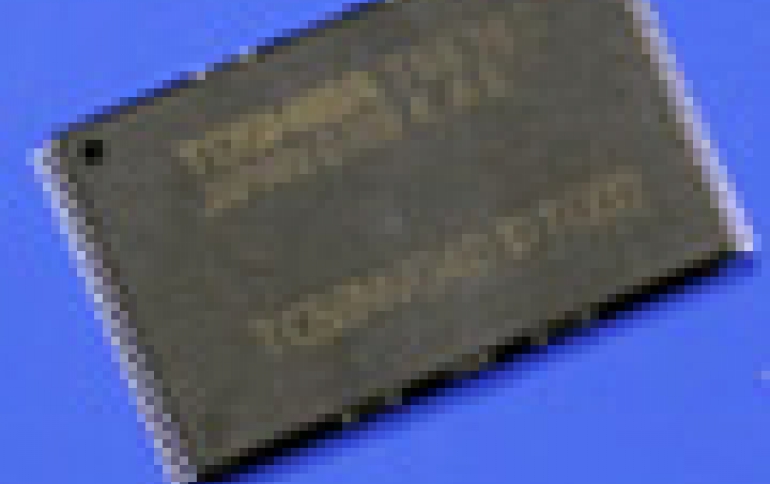 Toshiba to Increase Stake in Sandisk JV Flash Memory Production
Toshiba announced today the company's plans to buy some additional flash memory production capacity from the two fabs jointly operated with Sandisk. The two companies also said that they have signed a non-binding memorandum of understanding on the reallocation of wafer output and equipment ownership and funding at their two joint ventures producing NAND flash memory on 300 millimeter (mm) wafers at Toshiba's Yokkaichi Operations in Japan, in response to a proposal from SanDisk.

Fab 3 and Fab 4 at Toshiba's Yokkaichi Operations are currently operated by Flash Partners, Ltd. and Flash Alliance, Ltd., the production joint ventures between Toshiba and SanDisk. Investment in the manufacturing equipment installed at the two fabs is equally shared by Toshiba and SanDisk through the JVs, with the same capacity allocated to each company. The revised allocation will make Toshiba the sole owner of some 30% of the total capacity. The remaining about 70% will still be owned by the JVs, and the production capacity allocated to the JVs will be divided equally between Toshiba and SanDisk. As a result, Toshiba's overall allocation of capacity in the two fabs will increase by about 30%.

By expanding its production capacity efficiently, Toshiba aims to increase sales of NAND flash memories.

Toshiba believes that the NAND flash memory market will continue to grow in the medium to long term with average annual bit growth rate of more than 200%, supported by such established applications as cellular phones and digital camcorders, and by emerging applications such as solid state drives (SSDs) for notebook computers and servers.

Sole ownership of some 30% of the total capacity of the two fabs would allow Toshiba to be even more flexible in making decisions on production volumes in line with changes in market demand. Acquisition of part of the existing production equipment in use would also allow Toshiba to quickly expand its manufacturing capabilities at a lower cost and with a shorter ramp-up time than by procuring new equipment.