Toshiba Releases 2TB Hard Disk Drive for Notebooks
Toshiba today announced its new 2.5-inch MQ04 Series 2TB HDD model MQ04ABD200, designed for use in notebook PCs, all-in-one and slim-line desktop systems.
The MQ04ABD200 dual-disk model delivers 2TB of storage capacity in a 2.5-inch, 9.5mm height form factor. The drive's 6Gbit/s SATA interface and 5,400rpm performance, combined with a large 128MiB buffer, result in a 34 percent increase in maximum transfer rates and a 50 percent improvement in power efficiency compared to Toshiba's previous 1TB mobile-class model generation, MQ01ABD100.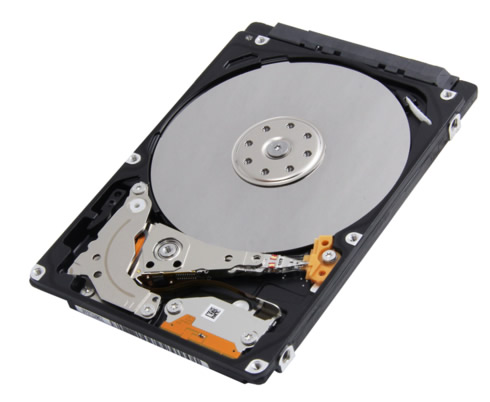 The MQ04 2TB model has a Mean Time to Failure (MTTF) of 600,000 h and it is currently available.
512 emulation ( 512e )
MQ04ABD200
MQ04ABF100
Form Factor
2.5-inch
Interface
SATA 6 Gbit/s
Formatted Capacity
2 TB
1 TB
Buffer Size
128 MiB
Rotation Speed
5,400 rpm
MTTF
600,000 h
Power Consumption ( Low Power Idle )
0.60 W Typ.
Weight
117 g Max
92 g Max