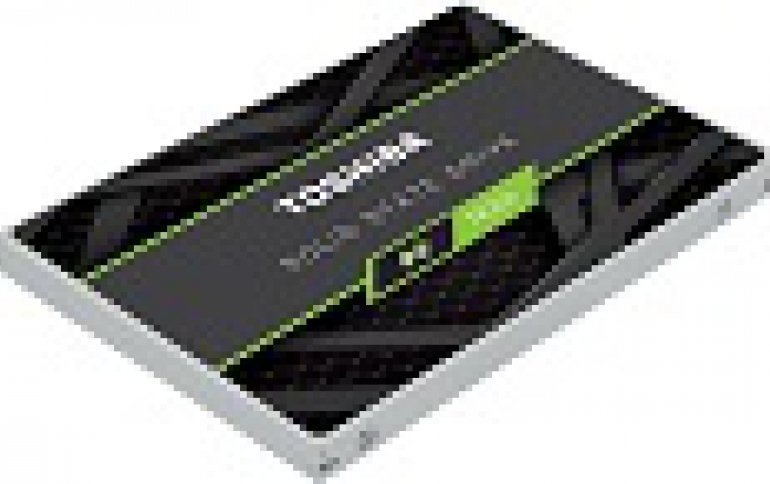 Toshiba TR200 SSD Series Uses 64-Layer 3D Flash Memory
Toshiba today unveiled the TR200 SATA solid state drive (SSD) series for the retail market. The SSD is leveraging Toshiba's latest 3-bit-per-cell TLC (triple-level cell) BiCS FLASH and offers PC gamers Toshiba's first upgrade SSD with 64-layer 3D flash memory.
The TR200 series is the successor to the OCZ Trion 100 and Trion 150 SSDs, the latter of which was renamed TR150 when Toshiba began using the OCZ brand.
With a 6Gbit/s SATA interface, the TR200 series is rated for sequential read/write speeds of up to 550 MB/s and 525 MB/s and random read/write performances of up to 80,000 and 87,000 input/output operations per second (IOPS)(4). In addition, the TR200 SSDs provide low power consumption that translates into a longer battery life for on-the-go users.
The TR200 drives will be offered in a 2.5-inch form factor and are available in 240GB, 480GB, and 960GB capacities. They will be available at retailers and etailers this Fall.
Specs
Capacities: 240-960GB
NAND Flash: 64-layer 3D TLC
Sequential Read: 550MB/s
Sequential Write: 525MB/s
4KB Random Read: 80k IOPS
4KB Random Write: 87k IOPS
Endurance: 60-240 TB
Warranty: Three years