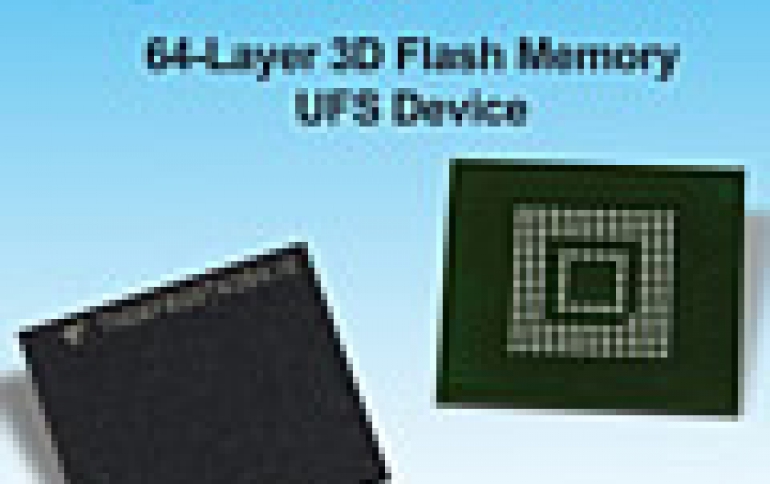 Toshiba Unveils UFS Devices Based on 64-Layer, 3D Flash Memory
Toshiba has started sampling Universal Flash Storage (UFS) devices utilizing Toshiba Memory's 64-layer, BiCS FLASH 3D flash memory.
The new UFS devices meet performance demands for applications that require high-speed read/write performance and low power consumption, including mobile devices such as smartphones and tablets, and augmented and virtual reality systems.
The new line-up will be available in four capacities: 32GB, 64GB, 128GB and 256GB. All of the devices integrate flash memory and a controller in a single, JEDEC-standard 11.5 x 13mm package. The controller performs error correction, wear leveling, logical-to-physical address translation and bad-block management.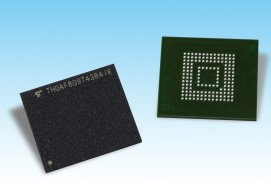 All four devices are compliant with JEDEC UFS Ver2.1, including HS-GEAR3, which has a theoretical interface speed of up to 5.8Gbps per lane (x2 lanes = 11.6Gbps) while also suppressing any increase in power consumption. Sequential read and write performance of the 64GB device are 900MB/s and 180MB/s, while the random read and write performance are around 200% and 185% better, respectively, than those of previous generation devices. Due to its serial interface, UFS supports full duplexing, which enables both concurrent reading and writing between the host processor and UFS device.