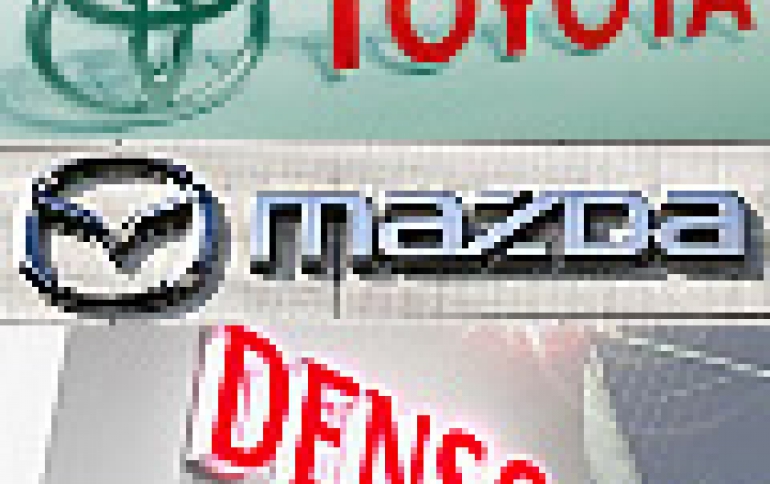 Toyota, Mazda, Denso Join Forces on Development of Electric Cars
Toyota Motor, Mazda Motor and Denso on Thursday announced they are jointly setting up EV C.A. Spirit, a company that will develop electric vehicles.
Toyota will put up 10 million yen ($88,386) and own a 90% stake. Mazda and Denso will equally split the remainder.
Toyota and Mazda in August announced a capital tie-up, saying each would allocate 50 billion yen to develop core electric car technologies and control systems. The two automakers also agreed to spend $1.6 billion to build a new plant in the U.S.
Denso is Japan's largest autoparts maker. The company manufactures key components vital to auto electrical systems, including electric cars, such as inverters for hybrid cars. The company is also expected to develop efficient air conditioners for electric cars, which cannot make use of engine heat.
Mazda and Toyota plan to release these models in 2019 and 2020, respectively.