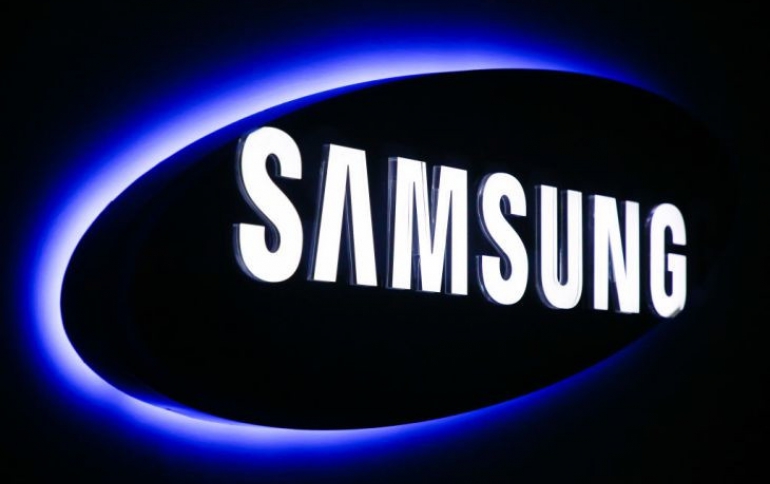 Trade Tensions Jeopardize Samsung's Profit
Samsung Electronics reported lower profit amid global trade tensions and a wireless industry slump.
The company reported financial results for the second quarter ended June 30, 2019. It posted KRW 56.13 trillion in consolidated quarterly revenue and KRW 6.6 trillion in quarterly operating profit.
Samsung said the weakness and price declines in the memory chip market persisted as effects of inventory adjustments by major datacenter customers in the previous quarters continued, despite a limited recovery in demand.
The U.S.-China trade war has rattled the global tech-supply chain and weighed down the price of memory chips used in phones and data centers. In addition, Japan restricted the export of materials used in chips and displays to Korea, raising concern over potential disruptions at Samsung and SK Hynix Inc.
The company's Display Panel Business reported improvement due to a one-off gain in mobile displays and stronger sales of rigid OLED panels, which offset losses from large displays.
The Mobile Business posted stronger shipments on new mass market models but was overall weighed down by slower sales of flagship models and increased marketing expenses. The Network Business posted solid results on the commercialization of 5G service in South Korea.
The Consumer Electronics Division was boosted by strong sales of new appliance products and improved profitability of refrigerators and washing machines, although profits from TVs fell slightly YoY due to intensifying competition.
Looking ahead to the second half, Samsung expects persistent uncertainties in the memory business, although demand is seen growing further on strong seasonality and adoption of higher-density products. For system semiconductors, higher demand in mobile APs, image sensors and display driver ICs (DDIs) is also expected to be seen.
For displays, new smartphone product launches are set to help mobile display earnings but overall sluggish demand in the broad smartphone market may limit upside potential.
As competition in the smartphone market is seen increasing in the second half, Samsung plans to enhance its product lineup and expand sales of new mass market models. The Network Business will prioritize building the foundation for its global 5G business expansion.
The company's Consumer Electronics Division expects a seasonal boost in TV sales and will focus on premium models, while offering new appliances such as Bespoke refrigerators and AirDressers.
Samsung is facing challenges from uncertainties not only in business areas but also from changes in the global macroeconomic environment. Howevwer, it will continue to invest in enhancing business capabilities and future technologies, including 5G, system semiconductors, artificial intelligence and automotive components, for longer-term growth.
In the second half, demand for DRAM is expected to grow although the company sees volatility in the overall industry due to increased external uncertainties.
For NAND, demand for high-density, high value-added datacenter and mobile storage is likely to continue to grow and the market is expected to gradually stabilize from the third quarter. In SSD, deployment of high-density, high-performance products for datacenters will expand, while demand for mobile applications is expected to increase with the release of high-end smartphones with storage of more than 128GB. Samsung will focus on strengthening competitiveness in the premium market and plans to mass produce 6th generation V-NAND this year.
For the System LSI Business, Samsung plans to increase the supply of high value-added products including 64MP image sensors and EUV 7-nm APs and also diversify product offerings by developing 3D/fingerprint-on-display sensors and chips for automotive and IoT applications.
For the Foundry Business, results were robust on the back of strong demand from a major customer's 8/10-nm mobile AP and image sensor products. In addition, new orders from Samsung's stomers increased in the 10/14-nm process and applications diversified to include mobile, HPC, automotive and network products. In the second half, earnings growth is expected to continue due to the ongoing expansion of orders for AP, image sensors and DDI as well as increased demand for HPCs, including crypto currency mining chips. Samsung plans to start mass production of EUV 6-nm process and aims to strengthen its competitiveness through tape-out of the EUV 5-nm process and by completing 4-nm process development.
Looking ahead to the second half, Samsung expects a further recovery in mobile displays from stronger sales and higher production, as the company's major customers are planning to launch new products. Demand for OLED screens is seen to grow steadily as the smartphone industry increasingly adopts slimmer displays to accommodate 5G-enabling components.
For large displays, Samsung will continue efforts to improve profitability by focusing on premium TV panels and expanding in other applications such as monitors and Public Information Display.
While the overall market saw demand for smartphones decline due to the negative macroeconomic environment and seasonal weakness, Samsung's smartphone shipments increased QoQ led by strong sales of the new Galaxy A Series, including the Galaxy A50 and A70. However, sales of flagship models fell QoQ on weak sales momentum for the Galaxy S10 and stagnant demand for premium products.
Increased costs associated with growing competition in the mid- to low- end segment and inventory adjustments of older models resulted in a drop in profit for Samsung's Mobile Business.
In the second half, the overall mobile market demand is expected to remain weak due to growing uncertainties over the global economy and trade. Samsung will continue to strengthen its flagship lineup and increase sales of new mass market models.
In the third quarter, Samsung will focus on launches of new products – the Galaxy Note 10 and Galaxy Fold. It will enhance the 5G smartphone lineup to take the lead in the new market and introduce more competitive A series models in the second half to extend the ongoing positive momentum in mass market smartphone sales.