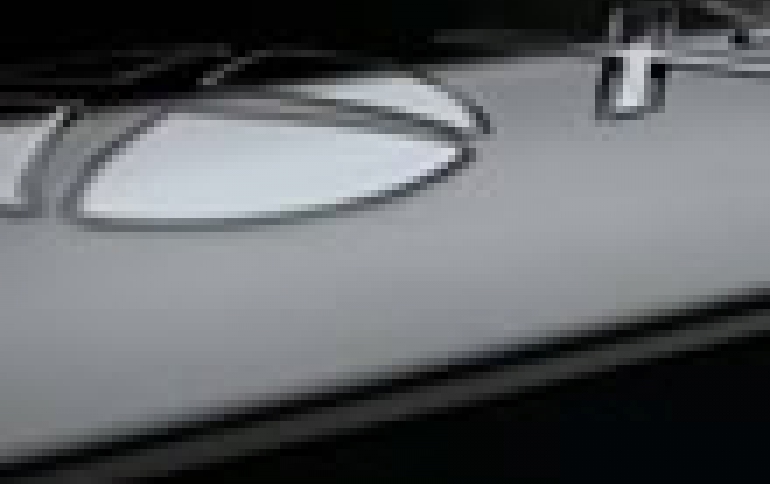 Twitter, Vine, HBO GO, And Many More Apps Coming to Xbox
Game On briefing at E3, Microsoft just announced that more than 45 new entertainment apps are coming to Xbox One and Xbox 360 globally. Some of the most popular experiences such as an optimized-for-TV Twitter integration, Vine, HBO GO, ShowTime Anytime, Comedy Central, Major League Gaming (MLG), and more are scheduled to launch by the end of this holiday season.
"Xbox fans are spending more time than ever on the console, spending more than five hours a day on Xbox One," said Yusuf Mehdi, Corporate Vice President, Devices and Studios at Microsoft. "Today as we announce new commitments from dozens of our partners, including deep integration with experiences like Twitter and Vine, we hit an important milestone in our journey to deliver unique experiences on Xbox. We're thrilled to break new ground in social TV experiences like we're doing with Twitter on Xbox One."
Twitter will be directly integrated into Xbox One's TV experience in the U.S. Twitter will be optimized for the biggest screen in your house, offering the ability to see Tweets related to the cable or satellite TV shows you're watching as they're happening. Additionally, the Twitter experience on Xbox One will be integrated into the TV listings section of OneGuide where you will be able to see the shows that people are tweeting about in real-time. These shows will also be highlighted in a new "trending" section within OneGuide.
Following the success of the MLG app for Xbox 360 as the first MLG app for the big screen, the leader in eSports is slated to release the MLG app for Xbox One in the coming weeks. Anyone on Xbox Live will be able to watch all of MLG.tv's gaming content such as the MLG news show "eSports Report" and premier competitions.
For a full list of the apps coming to Xbox 360 and Xbox One, see below:
Antena 3. Xbox One: ES
ChiliTV. Xbox One: IT
Comedy Central. Xbox One: US
Crunchyroll. Xbox One: AU, AT, BR, CA, DE, ES, FR, IE, IT, MX, NZ, UK, US
ENCORE Play. Xbox One: US
EPIX. Xbox One: US
Filmbox Live. Xbox 360: AR, AU, AT, BE, BR, CA, CL, CO, CZ, DK, FI, FR, DE, GR, HK, HU, IN, IE, IL, IT, JP, MX, NL, NZ, NO, PL, PT, RU, SA, SG, SK, ZA, KR, ES, SE, CH, TW, TR, AE, UK, US
Fox Play. Xbox One: MX, BR. Xbox 360: MX, BR, AR, CO, CH
Frightflix. Xbox One: US
FXNOW. Xbox 360: US
Gol TV. Xbox One: ES
GoPro. Xbox One: US, CA, MX, UK, FR, DE, IT, ES, AU, BR, AT, NZ, IR
HBO GO. Xbox One: US: Xbox 360: MX, BR, AR, CO, CH
iHeartRadio. Xbox One: US
Infinity. Xbox One: IT
IVI. Xbox 360: RU
KDrama. Xbox One: AU, AT, BR, CA, DE, ES, FR, IE, IT, MX, NZ, UK, US. Xbox 360: AR, AU, AT, BE, BR, CA, CL, CO, CZ, DK, FI, FR, DE, GR, HK, HU, IN, IE, IL, IT, MX, NL, NZ, NO, PL, PT, RU, SA, SG, SK, ZA, ES, SE, CH, TW, TR, AE, UK, US
maxdome. Xbox One: AT, DE
MLG. Xbox One: US, UK, CA, AU
MOVIEPLEX Play. Xbox One: US
MTV. Xbox One: US
NBA. Xbox One: AT, AU, BR, CA, FR, DE, IE, IT, MX, ES, NZ, UK, US
NHL. Xbox One: US, CA, MX, UK, FR, DE, IT, ES, AU, BR, AT, NZ, IR. Xbox 360: US, CA, MX, UK, FR, DE, IT, ES, JP, AU, BR, NL, SE, RU, TW, PL, IN, HK, TR, BE, AT, NZ, SA, AR, NO, CH, SG, ZA, IR, DK, CO, CL, FI, CZ, HU, IL, GR, PT, SK
Now TV. Xbox One: UK
Picturebox. Xbox 360: UK
Popcornflix. Xbox One: US
ShowTime Anytime. Xbox 360: US
Sky News. Xbox One: UK, IE, US, CA. Xbox 360: UK, IE, US, CA
Sky Online. Xbox One: IT
STARZ Play. Xbox One: US
STV. Xbox 360: UK
Syfy Now. Xbox One: US
Target Ticket. Xbox One: US
TuneIn. Xbox One: US, CA, MX, UK, FR, DE, IT, ES, AU, BR, AT, NZ, IR
TV2. Xbox 360: DK
Twitter. Xbox One: US
USA Now. Xbox One: US
VEO. Xbox One: MX. Xbox 360: MX
Vevo. Xbox One: CA, US, AU, FR, DE, IR, BR,ES, IT, UK, NZ
VH1. Xbox One: US
Vine. Xbox One: US
WATCH ABC. Xbox 360: US
WATCH Disney Channel. Xbox 360: US
WATCH Disney Junior. Xbox 360: US
WATCH Disney XD. Xbox 360: US
Watchever. Xbox One: DE