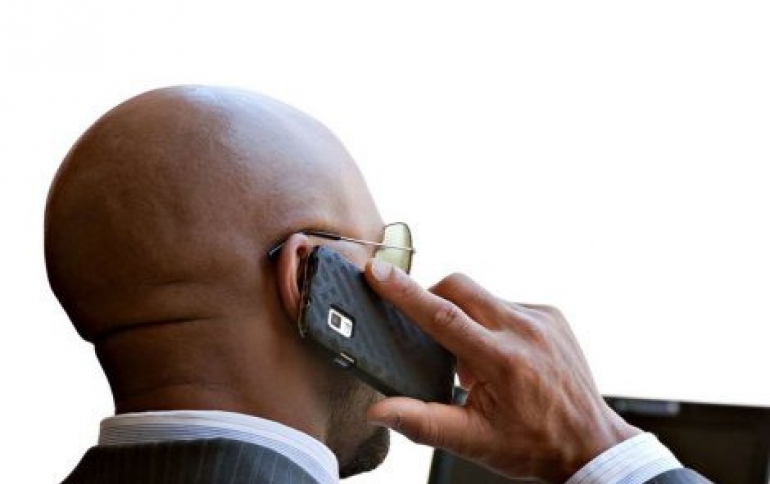 US FDA Identifies No Link Between Smartphone Use and Cancer
The US Food and Drug Administration (FDA) says there is no consistent or credible scientific evidence of health problems caused by the exposure to radio frequency energy emitted by cell phones.
FDA reviewed 11 years of published, scientific studies and concluded that .."the available epidemiological and cancer incidence data continues to support the agency's determination that there are no quantifiable adverse health effects in humans caused by exposures at or under the current cell-phone exposure limits."
The finding coincides with the global expansion of 5G networks, which has reawakened fears that radio-frequency radiation poses a health threat. The report, an update of a similar finding in 2018, says there's no conclusive evidence, "no consistent pattern" that supports concerns about tumors or cancer. Here is what the FDA says:
"The FDA is responsible for, among other things, ensuring cell phones – and any radiation-emitting electronic product – are safe for the public to use. This includes, understanding the health risks (if any) of new electronic products that emit radiation as they become widely available to the U.S. public, such as 5G cell phones. While many of the specifics of 5G remain ill-defined, it is known that 5G cell phones will use frequencies covered by the current FCC exposure guidelines (300 kHz-100 GHz), and the conclusions reached based on the current body of scientific evidence covers these frequencies. The FDA will continue to monitor scientific information as it becomes available regarding the potential impacts of 5G."
Despite the encouraging results for the public health the FDA continues to urge researchers to conduct live studies on animals and humans, as well as shift some of the focus from the general population to subsets of people who many be predisposed to tumor risk.
FDA says that the scientific evidence indicates radio frequency (RF) exposures that are at or below current U.S. safety limits do not cause health problems. There is no established health benefit from reducing an individual's RF exposure from cell phones. Nevertheless, some people still have concerns about RF energy, and there are some simple actions that could help reduce an individual's RF energy exposure from cell phones.
Generally, wireless products emit the most RF energy when you are using them to talk to someone. The closer the device is to you, the more energy you will absorb.
In order to reduce radio frequency (RF) exposure, you should:
Reduce the amount of time spent using your cell phone.
Use speaker mode, head phones, or ear buds to place more distance between your head and the cell phone.
Avoid making calls when the signal is weak as this causes cell phones to boost RF transmission power.
Consider texting rather than talking - but don't text while you are driving.
Manufacturers of certain cell phone accessories may claim that an accessory shields the user from emissions or prevents health problems caused by radio frequency radiation. The FDA does not regulate such products and, given the weight of scientific evidence to show that cell phones are safe for use, the agency considers these claims to be bogus.
In addition, some products that claim to shield the user from RF absorption use special phone cases, while others involve nothing more than a metallic accessory attached to the phone. Studies have shown that these products generally do not work as advertised and may interfere with proper operation of the phone.