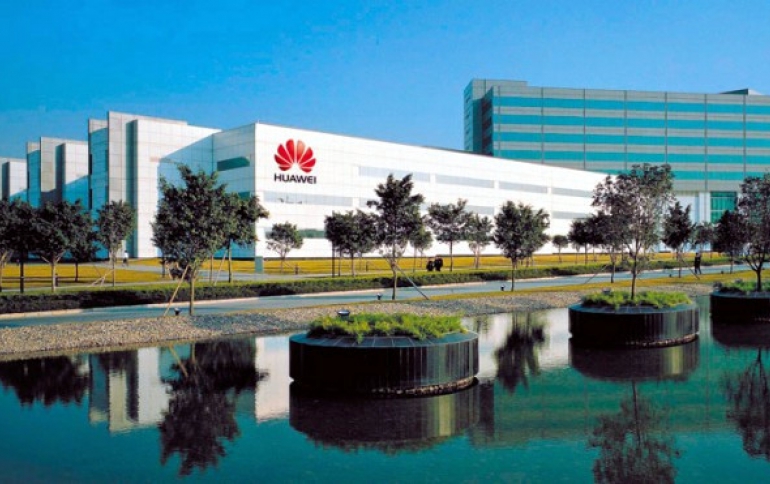 U.S. Officially Announce Charges Against Huawei and CFO Meng Wanzhou
The U.S. Justice Department unsealed two indictments on Monday against China's Huawei Technologies Co Ltd, several of its subsidiaries and its chief financial officer Meng Wanzhou.
The U.S. accuse the Chinese company company of everything from bank and wire fraud to obstructing justice and conspiring to steal trade secrets from T-Mobile US Inc.
The first indictment was unsealed earlier today in federal court in Brooklyn, New York, charging four defendants, including Huawei Technologies Co. Ltd. The indicted defendants include Huawei and two Huawei affiliates — Huawei Device USA Inc. (Huawei USA) and Skycom Tech Co. Ltd. (Skycom) — as well as Huawei's Chief Financial Officer (CFO) Wanzhou Meng (Meng).
The defendants Huawei and Skycom are charged with bank fraud and conspiracy to commit bank fraud, wire fraud and conspiracy to commit wire fraud, violations of the International Emergency Economic Powers Act (IEEPA) and conspiracy to violate IEEPA, and conspiracy to commit money laundering. Huawei and Huawei USA are charged with conspiracy to obstruct justice related to the grand jury investigation in the Eastern District of New York. Meng is charged with bank fraud, wire fraud, and conspiracies to commit bank and wire fraud.
"As charged in the indictment, Huawei and its Chief Financial Officer broke U.S. law and have engaged in a fraudulent financial scheme that is detrimental to the security of the United States," said Secretary Nielsen. "They willfully conducted millions of dollars in transactions that were in direct violation of the Iranian Transactions and Sanctions Regulations, and such behavior will not be tolerated. The Department of Homeland Security is focused on preventing nefarious actors from accessing or manipulating our financial system, and we will ensure that legitimate economic activity is not exploited by our adversaries. I would like to thank ICE Homeland Security Investigations for their exceptional work on this case."
The second indictment unsealed today in the Western District of Washington State charges Huawei Device Co., Ltd. and Huawei Device Co. USA with theft of trade secrets conspiracy, attempted theft of trade secrets, seven counts of wire fraud, and one count of obstruction of justice. The indictment, returned by a grand jury on January 16, details Huawei's efforts to steal trade secrets from T-Mobile USA and then obstruct justice when T-Mobile threatened to sue Huawei in U.S. District Court in Seattle. The alleged conduct described in the indictment occurred from 2012 to 2014, and includes an internal Huawei announcement that the company was offering bonuses to employees who succeeded in stealing confidential information from other companies.
According to the indictment, in 2012 Huawei began a concerted effort to steal information on a T-Mobile phone-testing robot dubbed "Tappy." In an effort to build their own robot to test phones before they were shipped to T-Mobile and other wireless carriers, Huawei engineers violated confidentiality and non-disclosure agreements with T-Mobile by secretly taking photos of "Tappy," taking measurements of parts of the robot, and in one instance, stealing a piece of the robot so that the Huawei engineers in China could try to replicate it. After T-Mobile discovered and interrupted these criminal activities, and then threatened to sue, Huawei produced a report falsely claiming that the theft was the work of rogue actors within the company and not a concerted effort by Huawei corporate entities in the United States and China. As emails obtained in the course of the investigation reveal, the conspiracy to steal secrets from T-Mobile was a company-wide effort involving many engineers and employees within the two charged companies.
Under the maximum sentencing provisions applicable to corporate entities, Conspiracy and Attempt to Commit Trade Secret Theft are punishable by a fine of up to $5,000,000 or three times the value of the stolen trade secret, whichever is greater. Wire Fraud and Obstruction of Justice are punishable by a fine of up to $500,000.
Huawei said it is disappointed to learn of the charges brought against the Chinese company and denied that it or its subsidiary or affiliate have committed any of the asserted violations of US law set forth in each of the indictments.
Huawei said in a statement that after the detain of Meng Wanzhou, the company's CFO, in Canada, Huawei "sought an opportunity to discuss the Eastern District of New York investigation with the Justice Department, but the request was rejected without explanation."
The charges in the Western District of Washington were already the subject of a civil suit that was settled by the parties after a Seattle jury found neither damages nor willful and malicious conduct on the trade secret claim, Huawei added.
"The company denies that it or its subsidiary or affiliate have committed any of the asserted violations of US law set forth in each of the indictments, is not aware of any wrongdoing by Meng, and believes the US courts will ultimately reach the same conclusion, "Huawei said.
The charges add to pressure on Huawei, the world's biggest telecommunications equipment maker, from the U.S. government, which is trying to prevent American companies from buying Huawei routers and switches and pressing allies to do the same.