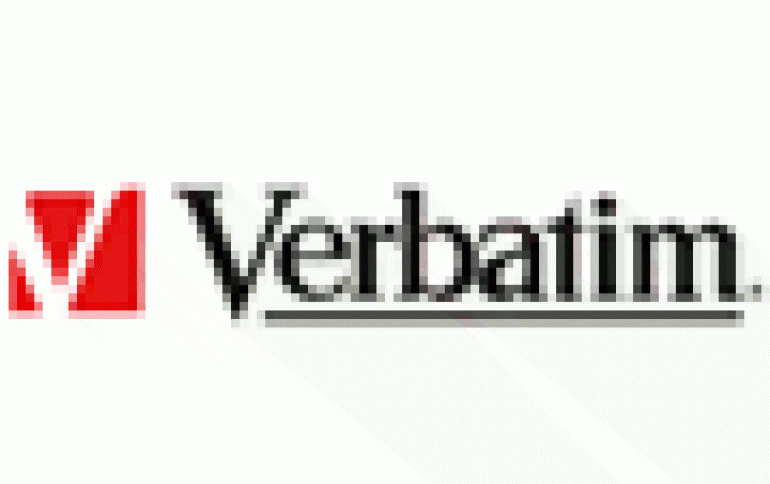 Verbatim announces mini 8cm DVDs with "HardCoat ScratchGuard" protective layer.
Verbatim has recognised that capacity is not always the key factor in DVD technology with the news that its brand new Mini 8cm DVD-R and ?RW media will be widely available in January 2005.
Verbatim is launching two new products ? 1-4x Mini DVD-R and 1-2x Mini DVD-RW media ? satisfying demand for both the record-once and rewritable markets. Though the discs are only 8cm in diameter, and are therefore easy to both store and transport, they can hold up to 30 minutes of data and are fully compliant with the DVD Forum-backed ?R/-RW formats.
Both products carry a ?HardCoat ScratchGuard? surface layer that provides superb protection against accidental surface damage. In tests, the ?HardCoat ScratchGuard? layer proves to be nearly 50 times more protected from general wear and tear than discs without the coating!
The discs, which can store 30 minutes (1.4GB) of high quality video, are designed not only to be used in the multitude of DVD camcorders that support the format, but can also be used with standard DVD drives and most DVD players that support ?R/-RW media. The discs can be edited on computer or played back directly.
As they are manufactured by Verbatim, purchasers can rest easy that all the company?s usual quality criteria apply such as AZO technology on Recordable Media and SERL for Rewriteable.