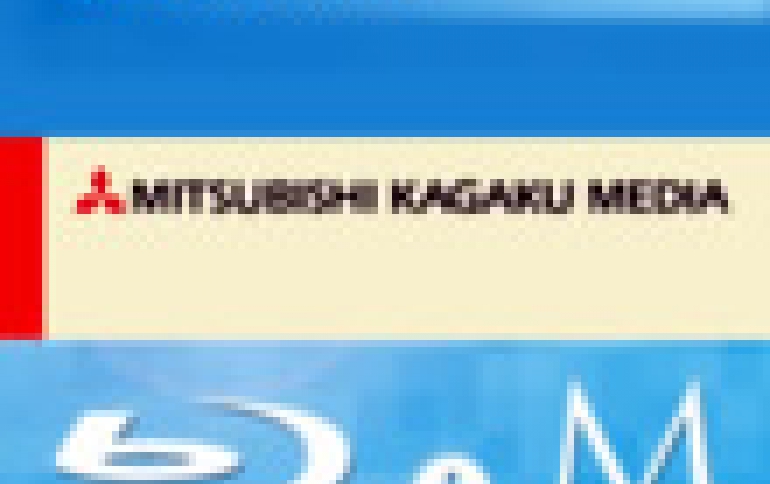 Verbatim-MKM To Sell And Promote Enter Archival-Grade M-Discs
Verbatim and its parent company, Mitsubishi Kagaku Media, will begin marketing and selling co-branded Verbatim and Millenniata's M-Disc DVDs and Blu-ray discs to consumers and enterprises in storage capacities from 4.7GB to up to 200GB; The two companies have also agreed to jointly develop optical discs designed to "push the boundaries of archival-grade data storage technologies and capacities". MKM will also pursue M-Disc partnerships with archival software developers, and OEMs (Original Equipment Manufacturers) in the personal computer and optical disc drive (ODD) markets, including M-Ready ODD manufacturers.
Initial Verbatim and MKM M-Disc product offerings will include 4.7GB DVD M-Discs; 25GB BD-R M-Discs; and 100GB BD-R BDXL M-Discs for
end-users and small businesses. For enterprises, the companies will offer 100GB BD-R BDXL M-Discs as well as 200GB double-sided, Blu-ray Disc (BD-DSD) M-Discs.
BD-DSD is a Blu-ray Disc specification that allows storing up to 200GB of data in double-sided Blu-ray discs placed into cartridges.
The new BD-DSD (Blu-ray Double-Sided Disc) format is expected to be used mainly in data centers and for data archiving.
Additionally, Millenniata, Verbatim and MKM have agreed to joint development efforts designed to expand the capabilities and capacities of archival-grade data storage technologies both in terms of longevity and data storage capacity.
Millenniata's patented M-Disc technologies for archival-grade optical Blu-ray discs and DVD disc storage mean that users can record and store data that can last for up to 1,000 years.
Millenniata's writable M-Discs utilize a layer of patent-protected rock-like, inorganic materials that mean archival-grade M-Disc and Blu-ray discs are virtually impervious to environmental exposure, unlike typical writable BD or DVD discs. Using these patented rock-like materials means that it is nearly impossible to degrade the data stored on an M-Disc Blu-ray discs or DVD disc.
In fact, Millenniata's patented M-Disc technology has been proven through ISO/IEC 10995/16963 standard longevity tests and is the only data storage solution to withstand rigorous testing by the U.S. Department of Defense. Based upon Millenniata's extensive laboratory tests, M-Discs have an expected usable lifetime of up to 1,000 years.
Verbatim/MKM anticipates that its co-branded Verbatim and MKM/M-Disc DVDs and Blu-ray discs will be available in late 2014.