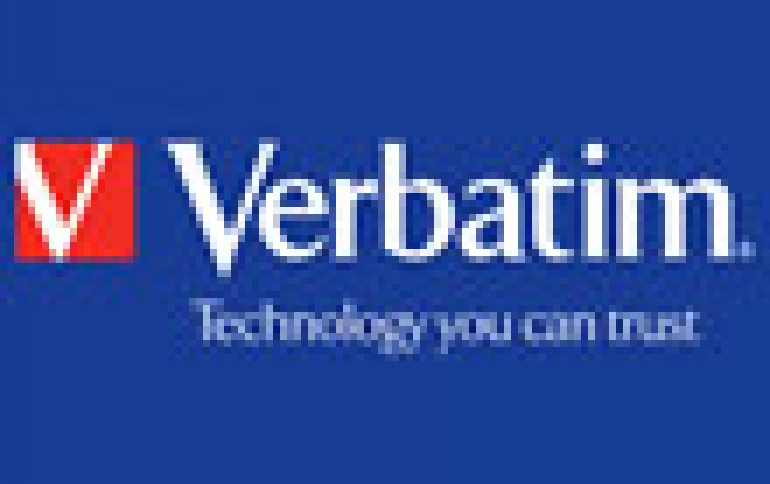 New MDISC 100GB Blu-ray Media Desigfned For Lifetime Data Archiving
The recently formed worldwide strategic alliance for co-branding and joint development of archival optical media, between Millenniata (MDISC) and Mitsubishi Kagaku Media (MKM), has achieved its first milestone. The companies announced the first 100GB Blu-ray optical discs which will enable consumers and enterprises to utilize large-scale optical storage to capitalize on the greater than 1,000 year archival storage life that M-DISC technology provides.
The 100GB M-DISC Blu-ray media will be available for shipment globally through the Verbatim and Millenniata Channels by the end of February 2015.
This latest Blu-ray media is being manufactured at the Mizushima factory in Japan and has undergone extensive tests to ensure both performance and compliance. Manufactured in accordance with and conforming to the standard BDXL specification, the 100 GB M-DISC media will work in any BDXL capable Blu-ray drive.
The 100GB BD M-DISC has been tested by MKM, Millenniata and 3rd parties according to the internationally-accepted lifetime testing standard ISO/IEC 16963 2nd ed. The outcome is a remarkable average lifetime of significantly more than 2,000 years with no more than 1 failure per 100,000 discs expected, after more than 1,000 years at 25C (77F) and 50% relative humidity.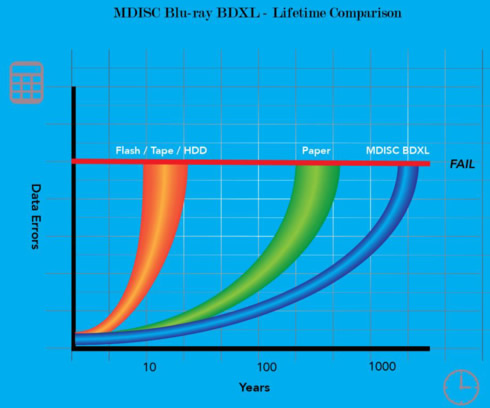 In addition to the 100 GB M-DISC BDXL product, Millenniata has DVD (4.7 GB) and single-layer (25 GB) Blu-ray products that are available now. A 50GB M-Disc Blu-ray product is expected before the end of Q1 2015.