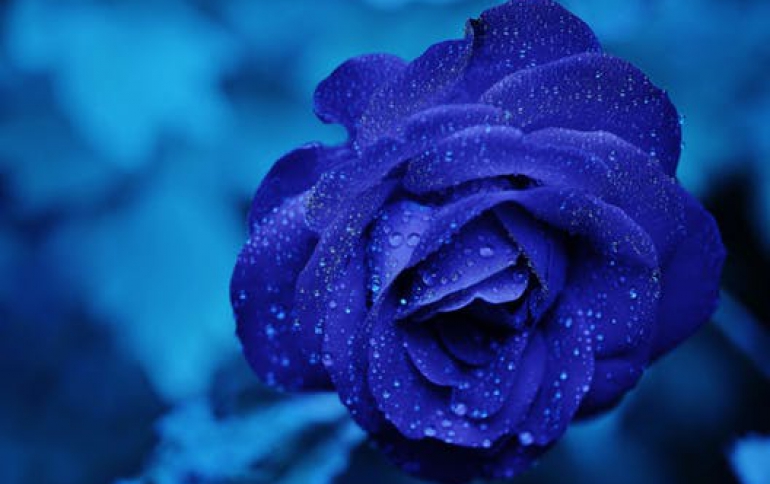 Verbatim Spotlights New Storage Designs at IFA 2010
At this year's IFA, being held from the 3rd to the 8th of September in Berlin, Verbatim will be showcasing its latest storage productsin Hall 12 stand 118.
Verbatim will showcase for the first time its new range of Store 'n' Go Mac Portable Hard Drives. The drives have been specially created for the Mac community and are available in two variants; one with a USB 3.0 SuperSpeed interface, and the other, a FW800 / USB 3.0 SuperSpeed combo unit. Both are formatted HFS+ for the Mac operating system and have capacities of 500GB (available now) and up to 1TB (available in December 2010). The minimalistic design is offered in black and white, and will fit beautifully with any MacBook.
The new Verbatim MediaShare Home Network Server allows users to share files including photos, music and videos, by allowing remote access to these files from any computer or smart phone with an internet connection. It also protects files through automated back-ups and enables media to be streamed to a variety of digital devices including the Sony Playstation 3, Microsoft Xbox 360 or other DNLA compliant devices.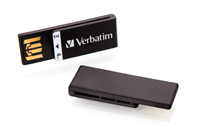 The Verbatim Clip-it USB Drive is the first USB Drive that can also be used as a paperclip. Designed by Arman Emami, Clip-it has been awarded the accolade of Red Dot 'Best of the Best' 2010. Available in a range of vibrant colours, Verbatim?s Clip-it USB drive combines flash storage with the simple functionality of a paperclip, making it a practical solution for daily business or private users.
With Verbatim?s new Netbook Storage USB Drive, users can easily add 8, 16 or 32GB of storage to their netbook without increasing the size of its footprint. The USB Drive plugs into the USB port and due to its very small size, can be semi-permanently left in the netbook.
Being shown for the first time will be several new Verbatim USB drives to support a range of users and requirements. For the early adopters, there?s the new USB 3.0 SuperSpeed USB Drive, one of the first USB drives to utilise USB 3.0 technology which offers far superior speeds to USB 2.0. The drive is backwards compatible with standard USB 2.0 ports, so users get the best both worlds.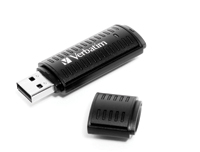 For professionals where security of information is vital, Verbatim?s new Secure 'n' Go Small Business Security Pack offers a complete solution incorporating data encryption and endpoint protection. The 256bit AES hardware encrypted USB drive ensures that all data saved on it is 100% secure, and the embedded endpoint protection software can be loaded on PCs to only allow approved, encrypted USB drives access to the data on the computer.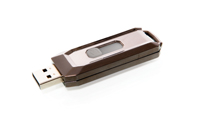 Also on show will be Verbatim?s new Executive USB Drive 2.0, with its tough metallic case and fast 25 MB/sec read and 20 MB/sec write performance. Capacities are ranging from 8 to 64GB.
Visitors to the Verbatim stand will get a chance to see for the first time Verbatim?s new 100GB Blu-ray media. Blu-ray discs today come with storage capacities of 25GB for a single-layer disc, and 50GB for a dual-layer disc. The 100GB disc adds a third storage layer for extra capacity, and Verbatim is planning to start selling them next year.
Also highlighted will be Verbatim?s new Blu-ray BD-R offering 25GB of storage capacity with a 6x burning rate and a wide printable surface to enable personalisation or labelling of the disc. The MABL technology ensures high recording quality and long term reliability. It is suitable for recording films in high definition, backing up and archiving large amounts of data over decades. With a burning time of less than 15 minutes, the 10-pack jewel case is fully inkjet printable (22 ? 117mm) due to its printable surface to the inner ring and the 5-pack jewel case is non-printable.