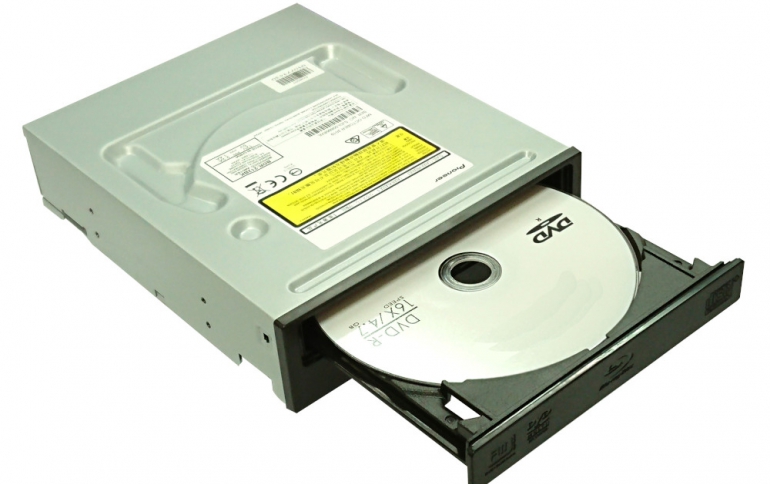 Vinpower Digital and Pioneer Present Enhanced BDR-212DBK Burner
Digital duplication equipment maker Vinpower Digital claims that it has enhanced the DVD recording functionality for the Pioneer BDR-212DBK Blu-ray writer drive.
The company showacases at CES 2020 an "enhanced" version of the Pioneer BDR-212DBK BD/DVD burner, a result of Vinpower Digital's cooperation with the drive's manufacturer, Pioneer Corp.
The new BDR-212DBK 16x internal BD/DVD/CD Half Height Optical Disc Drive (ODD) is said to offer a better DVD±R writing functionality with single layer DVD5 (4.7GB) media, obviously in terms of quality output.
"Many of today's burner drives do not provide the necessary quality when it comes to burning recordable DVD's, explains Vinpower Digital's C.E.O., Calvin Chang. The newly enhanced Pioneer BDR-212DBK drive recognizes the importance of the DVD duplication market and in cooperation with Pioneer improved the Blu-ray drive's DVD capabilities, yet remain competitively priced."
With Vinpower's support, Pioneer improved the drive's burning performance by providing consistent and reliable burning of any file type for the duration of the duplication progress. This ensures the recordable DVD media will have a greater success rate when copying and greater reliability of playback. In addition, the enhanced BDR-212DBK ensures an even and uniform burning appearance across the full circumference of the disc every time, even if just burning 1 disc or during heavy use.