Western Digital Ships 12TB WD Gold Hard Drives
Western Digital has expanded its WD Gold hard drive lineup to include a 12TB capacity model, designed to address Big Data workloads.
Designed for heavy-workload, high-vibration server environments, the new drives have a reliability rating (2.5 million hours MTBF) that is among the highest in WD's hard drive portfolio. The drives (3.5-inch. 7,200 RPM) utilize Western Digital's 4th generation HelioSeal technology, which seals helium in the drive to help provide capacity, reliability and power efficiency.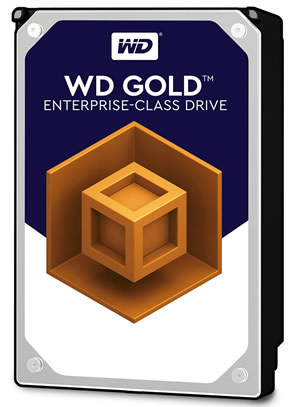 The new WD Gold 12TB hard drives (model number WD121KRYZ) feature a five-year limited warranty, and are available now.