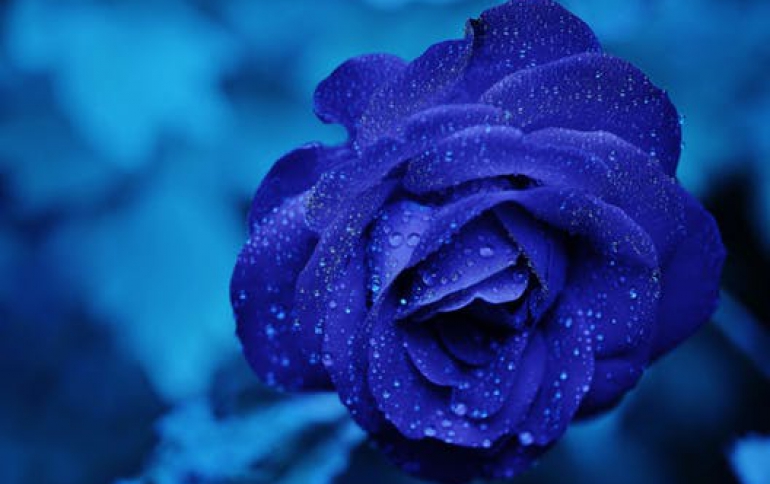 Where is DataPlay?
Record labels and retailers line up in support of a tiny new media format that's almost, but not quite, ready for market. The disc is the size of a quarter, and holds 500 MB of digital content. Record companies will use it to carry high-quality music. Consumers will download content - music, e-books and e-games - to blank discs that can be viewed on a slew of new DataPlay devices. DataPlay designed its disc for a portable-electronics industry torn between the reliable-but-oversized 12 cm disc and the sexy-but-expensive flash memory card, and proponents say it could show up in the PDAs, USB computer drives, digital cameras and even cell phones of the future. Yes, the tiny DataPlay disc is a tantalizing solution to the storage problems dogging personal entertainment devices. But one question remains unanswered:Where is DataPlay, anyway? The answer to that question depends, to a great degree, on whom you ask. "We've already started shipping product," declares DataPlay Senior VP of Business and Corporate Development Todd Oseth, "so from our standpoint we're already launched."

But from a retailer's standpoint, DataPlay is looking like a back-to-school item. Wherehouse Entertainment, which operates 400 stores in the western and southern U.S., plans to launch DataPlay products in about three-quarters of its stores during that time frame, says VP of Business Development Brad Tait. "We're going to do a special where we feature hardware, blanks and pre-recorded all together," he says.

Transworld Entertainment expects to launch DataPlay in 400 or 500 stores in late July or early August, when "we believe the majority of the labels will be supporting the format," according to executive VP Fred Fox. "If the sales warrant, and supply is there, we'll spread it out after that." The chain expects to sell hardware as well as software, with players starting at $299.

Some analysts are cautious, though, on the format's long-term prospects. "DataPlay is clearly the frontrunner in terms of a very small-form-factor removable media," says Wolfgang Schlichting, research manager, removable storage, at market analyst IDC. "There definitely are niche markets for products which require a very small form factor and high capacity. But for more mainstream adoption, they'd really need a breakthrough in one of their key markets. Mass manufacturers of devices would have to incorporate their technology into mainstream products. The price for that is pretty high.

"On the other hand," he continues, "I think what they have going for them is their relationship with content providers and their built-in digital rights management which has become more and more of an issue for content providers and the music industry."

A Brief History of a New Format

The Boulder, CO-based DataPlay made its first technology announcement in April 2000, with hopes of launching the format in spring 2001. DataPlay had decent support out of the gate from content owners such as Universal Music Group and Capitol Records. The hold-up came, as usual, when it took more time than expected to get the fine details in proper order for a product launch. "From our overall development standpoint, there were a couple of features that were not achieving the level of reliability," Oseth tells TDB.

A variety of pre-recorded music titles will lend the format credibility at launch, and DataPlay is already evangelizing future applications. In-car electronics vendors seem to be a natural sale, and PC applications are likely to follow. PDA integration is also on the agenda, so that a DataPlay-enabled palm-held will be able to play music, movies and, probably more importantly, enjoy a secondary storage device with 500 MB of removable capacity in a fraction of the space that a recordable CD would take up. "You'll be able to store all of your email," says Oseth. "You can't do that today in flash. Also, when you connect a DataPlay music player via USB to your PC it just shows up as another drive. You can drag and drop Excel files, Powerpoint, Oracle - it doesn't care. Now you can carry around a nice piece of small media."

The DataPlay Way

Before consumers even have the opportunity to buy DataPlay products, content owners and hardware manufacturers need to be convinced that it's a viable investment. That means DataPlay has been developing potential business models that take advantage of its media's unique capabilities. "Our media is premasterable and writable. No other media available is," claims Oseth.

For example, using efficient compression technology (current DataPlay devices support MP3, QDX, AAC and WMA formats), a record label could fill a 500 MB DataPlay disc with multiple albums at near-CD quality. A consumer who buys a DataPlay disc can thus be tempted with samples of other albums that already reside on the media. To unlock the content, the consumer will need to download only a key that can be written to the disc, permanently - which is a lot easier and faster than downloading music files. Oseth even speculates that these extra albums may be available at a lower price. "Everyone wins," he says.

But there's no reason to stop at music. "DataPlay is a full interactive experience," insists Oseth. "Much of the pre-recorded content will also offer video. There will be gifts, HTML, movies [and even] games. As a promo for the Britney Spears disc, we came up with a game like Missile Command where Britney is shooting down Christina Aguilera," Oseth says with a laugh.

Launch Arsenal

At launch, DataPlay expects somewhere between 30-50 titles to be in stores. All titles will be Billboard hits; some may be catalog. Pre-recorded discs are expected to sell for roughly the same price as CDs: $12.99 to $17.99. Blank media will retail for $10 to $12 per disc. Universal Music Group, Zomba, the EMI Group and BMG have signed to provide content. Zomba's Jive Records says it will release albums from best-selling artists such as Britney Spears, 'N Sync, Aaron Carter, R. Kelly and Joe. BMG is slated to release albums from Pink, Sarah McLachlan, Outkast, Usher and Adema. Rosetta Books has agreed to provide pre-recorded e-books.

At least two different brands of music players will be available from Evolution and iRiver. Hardware prices are expected to be in the range of $299 to $369. Devices are also expected to be available from MPMan and Samsung, among others.

Retailers carrying DataPlay at launch will likely sell both hardware and software. While retailers did not unveil their specific marketing plans, Dataplay VP of Marketing Ray Uhlir says, "We've developed a point-of-purchase program for the retailers, if they are interested."

DataPlay and Imation will be present in each participating store, but the device partners will vary. The program as a whole will be jointly managed by the partners, Uhlir explains. "Some retailers might exercise their own programs because they have very limited flexibility. They have restrictions on the type of displays and signage they allow in their stores, for example," he says.

A television commercial is also in the planning stages, but DataPlay has yet to decide how many cities will be targeted or whether it will be on the air in time for an August launch.

Making The Discs

The first pre-recorded DataPlay discs to hit stores will be manufactured in Taiwan by Ritek. Ritek invested around $15 million in ramping up DataPlay replication over the last two years. Ritek's Richard Lin, director of the IA media division, explains that the process of making a DataPlay disc, which looks like a cross between a CD and a floppy, works on the same principle as making recordable CDs or DVDs. But the discs can't be manufactured on existing CD or DVD lines. Injection and sputter machines can be used with some modifications, and a hub bonder is also needed.

The major hurdles involved manufacturing something so small, Lin says. He declined to discuss specifics of the process or reveal the number of discs manufactured to date.

Imation, another manufacturing partner, would not discuss its equity investment in the company or the substantial amount it has spent in research and development of the format. Imation does have an exclusive distribution agreement to pack out branded blank media worldwide, so Imation-brand media will be seen on store shelves.

"We're going through two different qualifications ... to make sure the media meets our standards before we put our name on it," says Wayne Newton, Imation's product portfolio manager for personal storage solutions. Imation is making the discs at its Wahpeton, ND, facility which the company says is the largest-volume manufacturing facility of diskettes in the world. "This is primarily why DataPlay is being made here. The manufacturing of DataPlay media is a combination of the manufacturing of discs and diskettes," Newton explained. The disc is made much like a smaller DVD, then components are wrapped around it like a magnetic cookie. The manufacturing of the disc is done in the clean-room environment until the bulk discs are moved for automated assembly and then to a pack-out area.

"Currently, the placing of cartridge into a pocket case is an automated process. These machines are designed to DataPlay's specification. We are unable to disclose the supplier of these machines right now," a DataPlay spokesperson says.

A lot of the same automated-manufacturing expertise that goes into making diskettes is needed to make DataPlay media. As in all optical disc manufacturing processes, molds, presses and thin-film coaters are required. Like a diskette line, DataPlay's line also has a hubber and cartridge-assembly operation.

Final Arrangements

Before the media could be fully developed and refined, DataPlay first had to figure out how to make reliable, mass-producible drives. "You can't take the media all the way until engines are stable enough to test media against," Newton said. "That was really completed just before the end of last year. DataPlay has made continuous improvement in that .... Yields have continued to go up."

Once the drives were fully developed, Imation was able to work on final media development, such as minor modifications to the hub-spring cartridges. As TDB went to press, Newton said any such problems are pretty much under control. He wouldn't pin down exactly how many discs have been made in Wahpeton, but did say that plant capacity is in the "millions and millions."

"The last hurdle to overcome is just finishing up software," Newton says. Parallel to that, Imation is finishing off manufacturing qualifications. "Costs are volume-driven. We don't feel that there is anything preventing us from getting costs down to [the same level as] diskette or standard optical media," Newton adds.