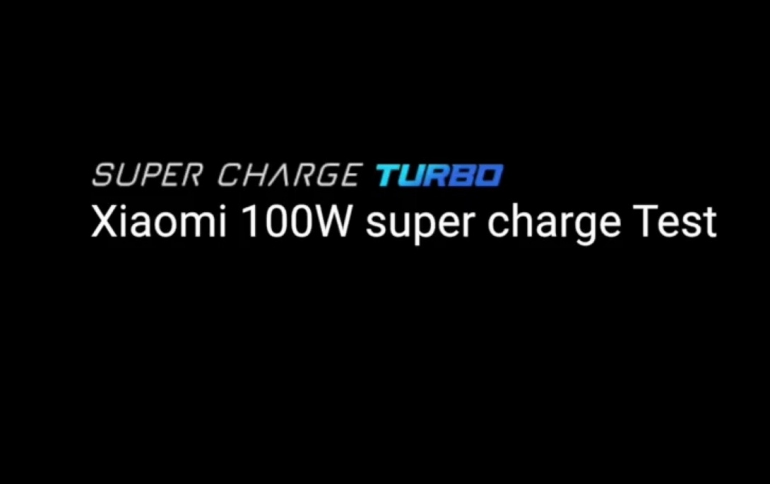 Xiaomi's 100W Fast Charging Fully Charges a 4000mAh Battery in 17 Minutes
Xiaomi's engineers have created a 100W fast charging solution, which can fully charge a large 4000mAh battery in just 17 minutes.
The cmompay has posted a video on Facebook demontrating the new fast charging solution. In the video, the Xiaomi phone is compared to the OPPO device. As the latter is offering one of the fastest charging technologies on the market, it turns out, once the Xiaomi Super Charge Turbo is out, it will be twice faster than the OPPO's technology.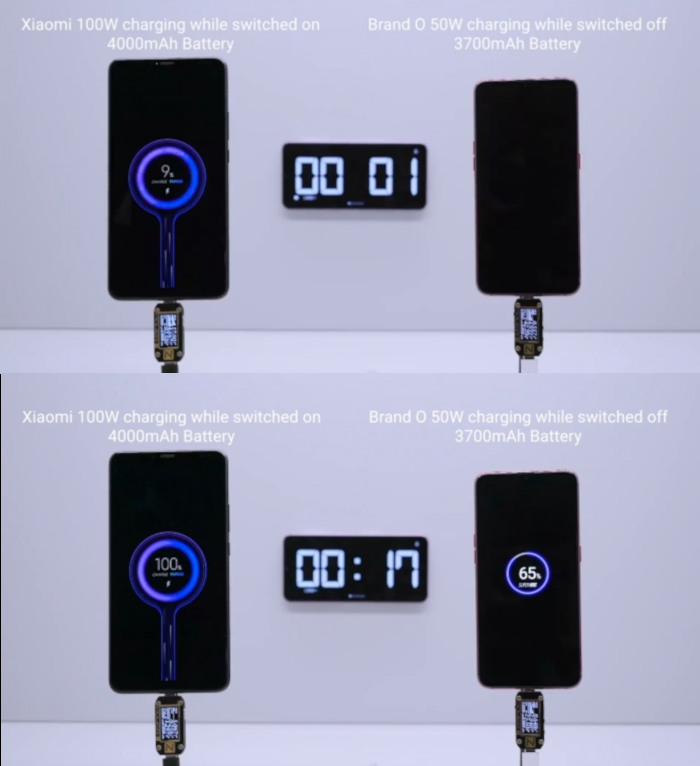 The test video shows that at the beginning of charging, the input power is close to 100W, about 18.1V/4.6A after 20%, about 70W after 50%, and about 55W after 80%. As a result, the Xiaomi phone reaches 100% of power in 17 minutes. The compared smartphone is the OPPO R17 Pro, which is known for its highest commercial charging power. Although the latter supports a 50W fast charging, it only reaches 65% (3700mAh) in 17 minutes.
Xiaomi didn't offer any further details about how the new fast-charging technology works. Although the Type-C connector already supports 100W of power draw, the bigger challenge with delivering this much power is getting it into a small battery without overloading it. Oppo's Super VOOC solution achieves this in part by splitting its 3,400mAh battery into two separate 1,700mAh cells.
Xiaomi has already introduced the first smartphone to feature 20W wireless charging with the latest flagship Mi 9. But the company did not announce which, if any, handsets the new technology is coming to.